maestro
mastercard
visa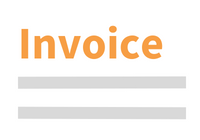 Questions about this product?
Contact our customer service
Rules and Principles in European Contract Law
Book | 1st edition 2015 | Europe | Jacobien Rutgers, Pietro Sirena Description
In its case law the Court of Justice of the European Union has acknowledged general principles of EU law, which have a constitutional status. In addition the Court of Justice has also recognised 'general principles of civil law', relying upon values which are traditionally rooted in the domain of private law.

The pervasive use of principles, both in the case law of the Court of Justice and in other EU projects of 'soft ' and 'hard' law, challenges legal scholarship. Although the concepts of principles and rules have been widely discussed within the context of national legal orders, they need to be rethought at the European level, because the traditional view of a principle does not fit the European Union's constitutional architecture. This also applies to the general principles of civil law, for instance good faith. They also have to be redefined to be consistent with the European Union's legal order.

The contributions in this book examine EU general principles and their distinction from rules both within the context of the European Union as well as of the Member States. Moreover, they focus on the relevance of EU general principles for contract law and of principles of civil law for a European contract law.


Technical info
More Information

| | |
| --- | --- |
| Type of product | Book |
| Format | Paperback |
| EAN / ISSN | 9781780682570 |
| Series name | European Contract Law and Theory |
| Weight | 350 g |
| Status | Available |
| Number of pages | xii + 160 p. |
| Access to exercice | No |
| Publisher | Intersentia |
| Language | English |
| Publication Date | Jun 15, 2015 |
| Available on Jurisquare | No |
| Available on Strada Belgique | No |
| Available on Strada Europe | No |
| Available on Strada Luxembourg | No |
Chapters
Downloads
Introduction
Principles versus Rules in the Emerging European Contract Law
The ECJ and General Principles Derived from the Acquis Communautaire
The Principle of Effectiveness and EU Contract Law
The Principle of Proportionality and European Contract Law
'General Principles' and 'Underlying Principles' in the Proposed Common European Sales Law and their Role in its Interpretation
Contractual Autonomy and European Private Law
Good Faith and Reasonableness in European Contract Law
Benefits to the Defendant as a Measure for Relief: Toward a Specific Rule in European Contract Law?