maestro
mastercard
visa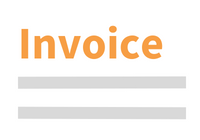 Questions about this product?
Contact our customer service
The Allocation of Limited Rights by the Administration
Book | 1st edition 2016 | United Kingdom | Paul Adriaanse, Frank van Ommeren, Willemien den Ouden, Johan Wolswinkel Description
Managing scarcity to serve the public interest is a classic government task. An important way to execute this task is by allocating individual rights that are only available in limited quantities, such as CO2 emission allowances, gambling licences, subsidies, radio frequencies, public contracts and parking permits.

Whereas economic and political theory has paid much attention to the allocation of scarce goods and rights, until now a consistent and general legal theory of 'the allocating government' has been missing. This is striking given the fact that limited rights have to be allocated within many sectors and are often of great social significance and financial importance.

Decisions on allocation often lead to disputes. This book provides a unique exploration of building blocks for a consistent and general legal theory on the allocation of limited rights by administrative authorities. This book is useful to legislators, administrative authorities, applicants, interested third parties and the courts.

The EU-law perspective is an important element in this book, but comparative law and doctrinal approaches are also taken into account. The contributions in this book have been enriched by information from national reports on the allocation of gambling licences, radio frequencies and CO2 emission permits in seven EU Member States: France, Germany, Greece, Italy, the Netherlands, Romania and Spain. (See P. Adriaanse, F. van Ommeren, W. den Ouden and J. Wolswinkel (eds.), Scarcity and the State II. Member State Reports on Gambling Licences, Radio Frequencies and CO2 Emission Permits, Intersentia, Antwerp 2016).


The Member State Reports on the Allocation of Gambling Licences, Radio Frequencies and CO2 Emission Permits can be downloaded here.

Technical info
More Information

| | |
| --- | --- |
| Type of product | Book |
| Format | Paperback |
| EAN / ISSN | 9781780683478 |
| Series name | Ius Commune Europaeum |
| Weight | 627 g |
| Status | Available |
| Number of pages | xviii + 356 p. |
| Access to exercice | No |
| Publisher | Intersentia |
| Language | English |
| Publication Date | Mar 24, 2016 |
| Available on Jurisquare | No |
| Available on Strada Belgique | No |
| Available on Strada Europe | No |
| Available on Strada Luxembourg | No |
Chapters
Downloads
PART I. GENERAL PERSPECTIVES
The Allocation of Limited Rights by the Administration: A Quest for a General Legal Theory
The Allocation of Limited Public Rights: An Analytical and Constitutional Approach
The Allocation of Limited Public Rights from the Perspective of the EU Legislator
Challenges for the National Legislation: The Allocation of Limited Rights by the Administration
The Allocation of Limited Rights by the Administration: Challenges of Legal Protection
PART II. EU LAW PERSPECTIVES
Requirements under EU Law on the Allocation of Scarce European Subsidies
The Allocation of Limited Authorisations under EU Internal Market Rules
The Need for Optimal Choice: Exploring a Hierarchy between Allocation Procedures for Limited Authorisations under EU Law
The Influence of EU State Aid Law on the Allocation of Limited Rights by National Authorities
Allocation of Limited Rights from a European Public Procurement Law Perspective
The Allocation of Limited Lincenses by the Administration - Requirements under the European Fundamental Right to Property
PART III. COMPARATIVE LAW PERSPECTIVES
'Let It Be'? The Regulation and Allocation of Gambling Licences at the EU and Member State Level
The Allocation of Radio Frequencies; Overview of Spectrum Policy and Regulation in Europe
The Allocation of Emission Rights