maestro
mastercard
visa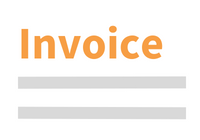 Questions about this product?
Contact our customer service
Legal and Ethical Aspects of Public Security, Cyber Security and Critical Infrastructure Security
Book | 1st edition 2019 | World | Anton Vedder, Jessica Schroers, Charlotte Ducuing, Peggy Valcke Description
Security and law against the backdrop of technological development.

Few people doubt the importance of the security of a state, its society and its organizations, institutions and individuals, as an unconditional basis for personal and societal flourishing. Equally, few people would deny being concerned by the often occurring conflicts between security and other values and fundamental freedoms and rights, such as individual autonomy or privacy for example. While the search for a balance between these public values is far from new, ICT and data-driven technologies have undoubtedly given it a new impulse. These technologies have a complicated and multifarious relationship with security.

This book combines theoretical discussions of the concepts at stake and case studies following the relevant developments of ICT and data-driven technologies. Part I sets the scene by considering definitions of security. Part II questions whether and, if so, to what extent the law has been able to regulate the use of ICT and datadriven technologies as a means to maintain, protect or raise security, in search of a balance between security and other public values, such as privacy and equality. Part III investigates the regulatory means that can be leveraged by the law-maker in attempts to secure products, organizations or entities in a technological and multiactor environment. Lastly, Part IV, discusses typical international and national aspects of ICT, security and the law.

Technical info
More Information

| | |
| --- | --- |
| Type of product | Book |
| Format | Hardback |
| EAN / ISSN | 9781780688893 / 9781780688909 |
| Series name | KU Leuven Centre for IT & IP Law Series |
| Weight | 770 g |
| Status | Available |
| Number of pages | xvi + 344 p. |
| Access to exercice | No |
| Publisher | Intersentia |
| Language | English |
| Publication Date | Oct 1, 2019 |
| Available on Jurisquare | Yes |
| Available on Strada Belgique | No |
| Available on Strada Europe | No |
| Available on Strada Luxembourg | No |
Chapters
Downloads
Chapter 1. Introduction: Security and Law in a Digitizing World
Chapter 2. Safety, Security and Ethics
Chapter 3. National and Public Security within and beyond the Police Directive
Chapter 4. Criminal Profiling and Non-Discrimination: On Firm Grounds forthe Digital Era?
Chapter 5. Operationalization of Information Security through Compliance withDirective 2016/680 in Law Enforcement Technology and Practice
Chapter 6. Protecting Human Rights through a Global Encryption Provision
Chapter 7. Identity Management and Security
Chapter 8. Towards an Obligation to Secure Connected and Automated Vehicles"by Design"?
Chapter 9. The Cybersecurity Requirements for Operators of Essential Servicesunder the NIS Directive – An Analysis of Potential Liability Issues froman EU, German and UK Perspective
Chapter 10. The 'by Design' Turn in EU Cybersecurity Law: Emergence, Challengesand Ways Forward
Chapter 11. Promoting Coherence in the EU Cybersecurity Strategy
Chapter 12. Challenges of the Cyber Sanctions Regime under the Common Foreignand Security Policy (CFSP)
Chapter 13. International (Cyber)security of the Global Aviation CriticalInfrastructure as a Community Interest
Cumulative Bibliography