maestro
mastercard
visa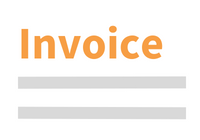 Questions about this product?
Contact our customer service
Share Purchase Agreements
Belgian Law and Practice
Book | 1st edition 2016 | United Kingdom | Bart Bellen Also available on Strada lex
Description
This book analyses share purchase agreements governed by Belgian law used for company acquisitions, whereby a purchaser acquires control over a Belgian target company through the acquisition of a controlling shareholding. The object of such sale and purchase agreements is not a static, inanimate object, but consists of a shareholding in a company whose business and balance sheet evolve while the parties negotiate its acquisition.

Such share purchase agreements and the negotiations leading up to them create a particular triangular interaction and relationship between the seller, the purchaser and the target company. These aspects make share purchase agreements different from, and often more complex than, sale and purchase agreements relating to other objects.

The analysis set out in this book is written from a practitioner's perspective and focuses on the application of classic civil and corporate law concepts in the particular context of share purchase agreements. The theoretical background of all legal concepts is discussed and analysed, with due consideration for the practical relevance of the analysis.

The reader is guided through the successive stages of a share purchase agreement. Each chapter includes a section containing sample clauses and concludes with an overview of relevant legislation, case law, legal doctrine and other sources of law.

The book concludes with an index of the concepts used and a separate lexicon of the corresponding Belgian law terms in Dutch and French.

Digital version available on :
You have a subscription? Activate the digital version for free with the code in the book.
Technical info
More Information

| | |
| --- | --- |
| Type of product | Book |
| Format | Hardback |
| EAN / ISSN | 9781780683782 / 9781780685762 |
| Weight | 785 g |
| Status | Available |
| Number of pages | xxii + 380 p. |
| Access to exercice | No |
| Publisher | Intersentia |
| Language | English |
| Publication Date | Feb 25, 2016 |
| Available on Jurisquare | Yes |
| Available on Strada Belgique | Yes |
| Available on Strada Europe | No |
| Available on Strada Luxembourg | No |
Chapters
Downloads
INTRODUCTION
PART 1. GENERAL CHARACTERISTICS OF THE TRANSACTION
CHAPTER 1. SHARE DEALS AND ASSET DEALS
CHAPTER 2. DIRECT SALE OR CONTROLLED AUCTION
PART 2. PRE-CONTRACTUAL PHASE
CHAPTER 1. NON-DISCLOSURE AGREEMENTS
CHAPTER 2. LETTERS OF INTENT
CHAPTER 3. DUE DILIGENCE
PART 3. SHARE PURCHASE AGREEMENT
CHAPTER 1. IDENTIFICATION AND REPRESENTATION OF THE PARTIES
CHAPTER 2. PREAMBLE
CHAPTER 3. USE OF DEFINED TERMS, INTERPRETATION AND LANGUAGE
CHAPTER 4. LEGAL OBJECT AND TRANSFER OF OWNERSHIP
CHAPTER 5. PURCHASE PRICE
CHAPTER 6. CONDITIONS PRECEDENT
CHAPTER 7. CLOSING
CHAPTER 8. REPRESENTATIONS AND WARRANTIES
CHAPTER 9. INDEMNIFICATION OBLIGATION OF THE SELLER
CHAPTER 10. LIMITATIONS TO INDEMNIFICATION OBLIGATION OF THE SELLER
CHAPTER 11. SPECIFIC INDEMNITIES
CHAPTER 12. TERMINATION
CHAPTER 13. NON-COMPETE AND NON-SOLICITATION CLAUSES
CHAPTER 14. OTHER TYPICAL COVENANTS
CHAPTER 15. BOILERPLATE
CHAPTER 16. GOVERNING LAW AND DISPUTE RESOLUTION
CHAPTER 17. SIGNING OF THE SHARE PURCHASE AGREEMENT