maestro
mastercard
visa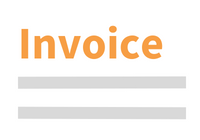 Questions about this product?
Contact our customer service
A Short History of Legal Validity and Invalidity
Foundations of Private and Public Law
Book | 1st edition 2019 | Europe | Maris Köpcke Description
'[...] a short and breath-taking overview of the history of validity in Western legal culture from Roman law to constitutional control.' -- Frederik Dhondt, Forum Historiae Iuris, 2021.

The twin ideas of legal validity and invalidity are ubiquitous in contemporary private and public law. But their roots lie buried deep in European legal culture. This book for the first time traces and reveals these roots. In the course of a 2000-year journey through landmark texts of the Western tradition, from Roman law to modern codification and constitutionalism, the book shows that, contrary to what is often assumed, validity and invalidity originated in the domain of private transactions and only gradually came to be deployed in the domain of official power and law-making. This went hand in hand with legal thought's acknowledgement that law-making itself can be (in)valid, because legally limited, most recently by a body of constitutionally enshrined human rights. Understanding why, not only when, the technique of validity appeared, teaches valuable lessons about the kinds of social and political transformation that this technique can help realise – particularly in our age of emerging legal orders, shifting forms of governance, and fresh challenges to the regulation of exchanges in a digitally scripted world.

This accessibly written work will appeal to anyone concerned with validity or invalidity in legal scholarship and practice, whether in public or private law.

Dr Maris Köpcke is a Research Fellow at the Faculty of Law, University of Oxford, and a Lecturer at the Faculty of Law, University of Barcelona. She holds a doctorate from Oxford, which won the European Award for Legal Theory 2011. She is the author of Legal Validity: The Fabric of Justice (2019).

The book features over a dozen original drawings by the author's mother, Trini Tinturé.




Technical info
More Information

| | |
| --- | --- |
| Type of product | Book |
| Format | Paperback |
| EAN / ISSN | 9781780688152 / 9781780689203 |
| Weight | 258 g |
| Status | Available |
| Number of pages | xiv + 160 p. |
| Access to exercice | No |
| Publisher | Intersentia |
| Language | English |
| Publication Date | Aug 29, 2019 |
| Available on Jurisquare | No |
| Available on Strada Belgique | No |
| Available on Strada Europe | No |
| Available on Strada Luxembourg | No |
Chapters
Downloads
Chapter 1. Introduction
Chapter 2. Our Technique of Legal Validity
Chapter 3. Roman Private Law: Rowing Against the Tide
Chapter 4. Roman Law-Making: Power Usurped
Chapter 5. Gratian's Decretum (Mid-12th): A Novel Use
Chapter 6. The Decretals (Mid-13th): The Terminology Settles
Chapter 7. Bartolus (Mid-14th): From a World State to a World of States
Chapter 8. Suarez (Early 17th): Inherent Legal Power
Chapter 9. Codes and Constitutions (19th Onwards): The Table sare Turned
Chapter 10. Conclusion
Bibliography