maestro
mastercard
visa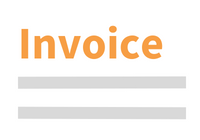 Questions about this product?
Contact our customer service
Social Protection for a Post-Industrial World
Book | 1st edition 2010 | Europe | Peter Kemp Description
In recent years, many academics and policymakers have argued that the welfare state needs to be modernized. It is claimed that social protection systems still largely reflect the 'old social risks' created under industrial capitalism and that they need to be adapted to the 'new social risks' that have developed with the transition to a post-industrial society.

The changes that have accompanied this transition include the growth in female employment, the shift from 'male breadwinner' to 'dual earner' households, the decline in marriage and rise in cohabitation, increased divorce and separation and population ageing resulting from declining fertility and increasing longevity. Attention has also been drawn to job insecurity and low pay, particularly among young people, women and the low skilled.

This book addresses some of the challenges for social protection posed by these demographic, social and economic transformations. The contributions are based on a selection of papers presented at a seminar organized by the Foundation for International Studies of Social Security.

Contributors: Elisabeth Alofs, Christina Beatty, Steve Fothergill, Neil Gilbert, Renaat Hoop, Donald Houston, Peter A. Kemp, Ivy Koopmans, Ive Marx, Janneke Plantenga, Ryan Powell and Mara Yerkes.

Technical info
More Information

| | |
| --- | --- |
| Type of product | Book |
| Format | Hardback |
| EAN / ISSN | 9789400000940 |
| Weight | 412 g |
| Status | Available |
| Number of pages | ix + 140 p. |
| Access to exercice | No |
| Publisher | Intersentia |
| Language | English |
| Publication Date | Aug 24, 2010 |
| Available on Jurisquare | No |
| Available on Strada Belgique | No |
| Available on Strada Europe | No |
| Available on Strada Luxembourg | No |
Chapters
Downloads
Introduction
Managing and Distributing Care Risk: An Evaluation of the Modernisation of the Dutch Social Security System
Minimum Income Protection in Post-Industrial Economies: On Getting the Balance Right Between Incrementalism and Innovation. The Case of In-Work Poverty
A Mother's Work: Capitalism, Feminism, and the Welfare State
Childcare as a Social Risk in The Netherlands
The Sustainability of Survivor's Benefits in the Adult Worker Model: Incorporation of New Social Risks
Women on Incapacity Benefits: New Survey Evidence from the UK