maestro
mastercard
visa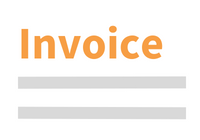 Questions about this product?
Contact our customer service
Social Security, Happiness and Well-Being
Book | 1st edition 2008 | Europe | Jonathan Bradshaw Description
Among the many explicit objectives of social security systems, there is the general aspiration to improve welfare, well-being or even the happiness of populations. Such grandiose objectives are rarely made explicit. With evidence that more economic growth does not necessarily equate with higher levels of well-being in society, there has developed an interest in the contribution to welfare that might be made by distribution and redistribution.

Social security is the major vehicle for redistributing financial resources in society. This volume collects together essays which reflect both theoretically and empirically on the relationship between happiness and social security.

This book addresses the following questions:
• Does welfare state effort enhance happiness?
• Why might social security enhance happiness?
• How might it be reformed to make more impact on well-being?
• How does income and health impact on well-being?
• How does income improve the well-being of widows?
• Does well-being influence employment probabilities?
• How is the well-being of children related to other factors in society?

Contributors
Signe Hald Andersen, Eric Bonsang, Jonathan Bradshaw, Hartley Dean, Angela Fontes, Karen C. Holden, Bill Jordan, Jeungkun Kim, Stijn Rottiers, Kolbeinn Stefansson.


About this book:
'[…] a fascinating edited collection which seeks to answer a vital question. [It] provides some extremely thought-provoking contributions to the debate on social security and well-being.'
Karen Rowlingson in The Journal of Social Policy 2010 (333).



Technical info
More Information

| | |
| --- | --- |
| Type of product | Book |
| Format | Hardback |
| EAN / ISSN | 9789050958158 |
| Weight | 450 g |
| Status | Available |
| Number of pages | xiv + 144 p. |
| Access to exercice | No |
| Publisher | Intersentia |
| Language | English |
| Publication Date | Oct 15, 2008 |
| Available on Jurisquare | No |
| Available on Strada Belgique | No |
| Available on Strada Europe | No |
| Available on Strada Luxembourg | No |
Chapters
Downloads
GETTING AHEAD OF OURSELVES – CAN INTERNATIONAL COMPARATIVE RESEARCH TELL US HOW SOCIAL POLICY AFFECTS SUBJECTIVE WELL-BEING?
RELATIVELY HAPPY: HOW SOCIAL SECURITY CONTRIBUTES TO HUMAN WELL-BEING
INCOME, INVOLVEMENT AND WELL-BEING: THE BENEFITS AND COSTS OF INTERDEPENDENCE
IMAGINING A EUDAIMONIC ETHIC OF SOCIAL SECURITY
THE RELATIVE IMPACT OF INCOME AND HEALTH ON SUBJECTIVE WELL-BEING ACROSS GENERATIONS IN EUROPE
HAPPINESS AS A COMPLEX FINANCIAL PHENOMENON: THE FINANCIAL AND PSYCHOLOGICAL ADJUSTMENT TO WIDOWHOOD IN THE U.S.
HETEROGENEOUS TREATMENT EFFECTS FROM GOVERNMENT TRAINING – DOES WELL-BEING DURING UNEMPLOYMENT EXPLAIN THE VARIATION?
CHILD WELL-BEING AND SOCIAL SECURITY