maestro
mastercard
visa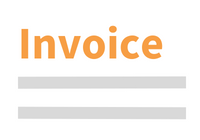 Questions about this product?
Contact our customer service
Stereotypes and Human Rights Law
Book | 1st edition 2016 | United Kingdom | Eva Brems, Alexandra Timmer Description
Stereotypes are beliefs about groups of people. Some examples, taken from human rights case law, are the notions that 'Roma are thieves', 'women are responsible for childcare', and 'people with a mental disability are incapable of forming political opinions'. Increasingly, human rights monitoring bodies – including the European and inter-American human rights courts, the Committee on the Elimination of Discrimination against Women, and the Committee on the Elimination of Racial Discrimination – voice concerns about stereotyping and warn States not to enforce harmful stereotypes. Human rights bodies thus appear to be starting to realise what social psychologists discovered a long time ago: that stereotypes underlie inequality and discrimination. Despite their relevance and their legal momentum, however, stereotypes have so far received little attention from human rights law scholars. This volume is the first one to broadly analyse stereotypes as a human rights issue. The scope of the book includes different stereotyping grounds – such as race, gender, and disability. Moreover, this book examines stereotyping approaches across a broad range of supranational human rights monitoring bodies, including the United Nations human rights treaty system as well as the regional systems that are most developed when it comes to addressing stereotypes: the Council of Europe and the inter-American system.


Technical info
More Information

| | |
| --- | --- |
| Type of product | Book |
| Format | Paperback |
| EAN / ISSN | 9781780683683 / 9781780685458 |
| Weight | 340 g |
| Status | Available |
| Number of pages | viii + 198 p. |
| Access to exercice | No |
| Publisher | Intersentia |
| Language | English |
| Publication Date | May 9, 2016 |
| Available on Jurisquare | No |
| Available on Strada Belgique | No |
| Available on Strada Europe | No |
| Available on Strada Luxembourg | No |
Chapters
Downloads
Introduction
Building Momentum Towards Change. How the UN's Response to Stereotyping is Evolving
Gender Stereotyping in the Case Law of the Inter-American Court of Human Rights
'My Sense of Humanity Has Gone Down the Drain'. Stereotypes, Stigma and Sanism
Racial Stereotypes and Human Rights
The Head of the Woman is the Man. The Failure to Address Gender Stereotypes in the Legal Procedures around the Dutch SGP
Gender Stereotypes in the Military. Insights From Court Cases