maestro
mastercard
visa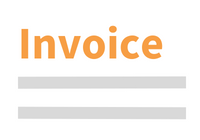 Questions about this product?
Contact our customer service
Supranational Criminology: Towards a Criminology of International Crimes
Book | 1st edition 2008 | World | Alette Smeulers, Roelof Haveman Description
The study of international crimes, like war crimes, crimes against humanity and genocide, deserves to grow into a separate and fully fledged specialization within criminology: supranational criminology. Supranational criminology entails the study of international crimes, behaviour that shows affinity with these crimes, the causes and the situations in which they are committed, as well as interventions and their effectiveness. Interventions comprise penal systems – domestic, internationalised, supranational – in which the crimes are prosecuted and tried, as well as non-penal interventions. International crimes are studied from a criminological perspective, using the theoretical framework and research methodology of regular criminology.
By integrating all research done in other disciplines, like history, political science, sociology and psychology, criminology may contribute to the prevention of these kinds of extreme violence. What exactly entails supranational criminology? What are international crimes? Should other forms of behaviour also be qualified as international crimes? The specific characteristics of international crimes as forms of state sponsored or state facilitated crimes have to be studied. The particular methodological difficulties which arise when studying international crimes form another research topic. Explanatory theories have to be developed which can be translated into testable hypotheses. Which theories from mainstream criminology can provide answers for the prevalence or causes of international crimes? Have the international courts and tribunals succeeded in their aim? The number of topics to be studied is sheer unlimited.
This book aims to repair the fundamental and historical neglect of criminology and to break out of a state of denial by putting international crimes on the criminological agenda.

About this book
'... a must-read for anyone ... who is concerned with why people commit terrible international crimes. [It] breaks a completely new ground and ... is a major contribution to the literature that deserves serious attention'.
Mark A. Drumbl in New Criminal Law Review 2009 (314).

"A brilliant resource of information that the field was severely lacking until now. Supranational Criminology makes relevant and important links between criminology, international crimes and international justice. Well-written, clearly structured and easily understandable without being overly-simplistic."
Julia Selman Ayetey, lecturer Anglia Ruskin University,(United Kingdom).

Technical info
More Information

| | |
| --- | --- |
| Type of product | Book |
| Format | Paperback |
| EAN / ISSN | 9789050957915 |
| Series name | Supranational Criminal Law: Capita Selecta |
| Weight | 970 g |
| Status | Available |
| Number of pages | xv + 593 p. |
| Access to exercice | No |
| Publisher | Intersentia |
| Language | English |
| Publication Date | May 29, 2008 |
| Available on Jurisquare | No |
| Available on Strada Belgique | No |
| Available on Strada Europe | No |
| Available on Strada Luxembourg | No |
Chapters
Downloads
I. CRIMINOLOGY IN A STATE OF DENIAL – TOWARDS A CRIMINOLOGY OF INTERNATIONAL CRIMES: SUPRANATIONAL CRIMINOLOGY
PART I. DEFINE AND CONCEPTUALIZE INTERNATIONAL CRIMES AND STATE CRIME
II. TOWARDS A CRIMINOLOGY OF INTERNATIONAL CRIMES: PRODUCING A CONCEPTUAL AND CONTEXTUAL FRAMEWORK
III. TOWARDS AN INTEGRATIVE STUDY OF INTERNATIONAL CRIMES AND STATE-CORPORATE CRIMINALITY: A RECIPROCAL APPROACH TO GROSS HUMAN RIGHTS VIOLATIONS
PART II. MEASURE AND MAP INTERNATIONAL CRIMES: RESEARCH METHODOLOGY
IV. MISSING PIECES. SOME THOUGHTS ON THE METHODOLOGY OF THE EMPIRICAL STUDY OF INTERNATIONAL CRIMES AND OTHER GROSS HUMAN RIGHTS VIOLATIONS
V. THE UNACCOUNTABLE GENOCIDE. A CASE STUDY OF THE ROLES OF THE U.S. STATE DEPARTMENT AND U.S. GOVERNMENT ACCOUNTABILITY OFFICE IN CALCULATING THE DARFUR DEATH TOLL
PART III. INVESTIGATE THE CAUSES OF INTERNATIONAL CRIMES
VI. GENOCIDE, WAR CRIMES AND CRIMES AGAINST HUMANITY IN CENTRAL AFRICA: A CRIMINOLOGICAL EXPLORATION
VII. STATE CRIME, THE COLONIAL QUESTION AND INDIGENOUS PEOPLES
VIII. CORPORATIONS AND INTERNATIONAL CRIMES
IX. DESTRUCTIVE BELIEFS: GENOCIDE AND THE ROLE OF IDEOLOGY
X. PERPETRATORS OF INTERNATIONAL CRIMES: TOWARDS A TYPOLOGY
XI. A SOCIOLOGY OF TORTURE
XII. MILITARIZING POWER IN THE WAR ON TERROR: UNLAWFUL ENEMY COMBATANTS AND THE MILITARY COMMISSIONS ACT
PART IV. DEFINE AND ANALYZE WAYS OF DEALING WITH INTERNATIONAL CRIMES
XIII. DEALING WITH INTERNATIONAL CRIMES: TOWARDS A CONCEPTUAL MODEL OF ACCOUNTABILITY AND JUSTICE
XIV. DEALING WITH THE LEGACY OF MASS VIOLENCE: CHANGING LENSES TO RESTORATIVE JUSTICE
XV. DOING JUSTICE TO GACACA
XVI. 'REASON' AND 'TRUTH' IN INTERNATIONAL CRIMINAL JUSTICE – A CRIMINOLOGICAL PERSPECTIVE ON THE CONSTRUCTION OF EVIDENCE IN INTERNATIONAL TRIALS
PART V. VICTIMOLOGY
XVII. VICTIMISATION AND SUPRANATIONAL CRIMINOLOGY
PART VI. DEVELOP PREVENTIVE STRATEGIES IN ORDER TO PREVENT INTERNATIONAL CRIMES
XVIII. THE ROLE OF BYSTANDERS IN RWANDA AND SREBRENICA: LESSONS LEARNED
XIX. INTERNATIONAL CRIMES AND CRIMINOLOGY: AN AGENDA FOR FUTURE RESEARCH