maestro
mastercard
visa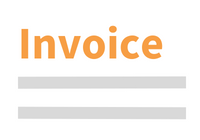 Questions about this product?
Contact our customer service
Technology, the Global Economy and other New Challenges for Civil Justice
Book | 1st edition 2021 | United Kingdom | Koichi Miki Description
This is a fresh and stimulating book on new challenges for civil justice. It brings together leading experts from across the world to discuss relevant topics of civil justice from regional, cross-border, international and comparative perspectives. Inter alia, this book will focus on multinational rules and systems of dispute resolution in the era of a global economy, while also exploring accountability and transparency in the course of civil justice. Transnational cooperation in cross-border insolvency, regionalism in the process of recognition and enforcement of foreign titles, and the application of electronic technologies in judicial proceedings, including new types of evidence also play a major role.

Technology, the Global Economy and other New Challenges for Civil Justice is a compact and accessible overview of new developments in the field from across the world and written for those with an interest in civil justice.
_____

KOICHI MIKI is a professor of law at Keio University, Tokyo (Japan) and president of the Japanese Association of the Law of Civil Procedure.

_____

With contributions by Ronald A. Brand (University of Pittsburg), Tanja Domej (University of Zurich), Frédérique Ferrand (Institut de droit comparé Édouard Lambert), Yulin Fu (Peking University), Athanassios Kaissis (International Hellenic University), Christoph A. Kern (Ruprecht-Karls-University, Heidelberg), Georg Kodek (Austrian Supreme Court), Junichi Matsushita (University of Tokyo), Koichi Miki (Keio University Tokyo), Daniel Mitidiero (Federal University of Rio Grande do Sul, Porto Alegre), Ho Moon-hyuck (Seoul National University), Joan Picó (Pompeu Fabra University, Barcelona), Linda Silberman (New York University), Etsuko Sugiyama (Hitotsubashi University), Francisco Verbic (UNLP) and Margaret Woo (Northeastern University).


Technical info
More Information

| | |
| --- | --- |
| Type of product | Book |
| Format | Hardback |
| EAN / ISSN | 9781780689715 / 9781839701924 |
| Weight | 1100 g |
| Status | Available |
| Number of pages | xiv + 520 p. |
| Access to exercice | No |
| Publisher | Intersentia |
| Language | English |
| Publication Date | Aug 20, 2021 |
| Available on Jurisquare | No |
| Available on Strada Belgique | No |
| Available on Strada Europe | No |
| Available on Strada Luxembourg | No |
Chapters
Downloads
PART I. OVERVIEW OF THE FUTURE OF CIVIL JUSTICE AND THE NEW CHALLENGES FACING IT
Modern Computer-Related Technology and Judicial Procedure: Welcome Friend or Uninvited Troublemaker?
On the Future of Civil Procedure: Should One Adapt or Resist?
Technology, the Global Economy and New Concepts in Civil Procedure
PART II. NEW CHALLENGES AND THEIR VARIOUS ASPECTS: MULTINATIONAL RULES AND SYSTEMS OF DISPUTE RESOLUTION
Multinational Rules and Systems of Dispute Resolution in an Era of the Global Economy
Awards Set Aside in their Country of Origin: Two Incompatible Schools of Thought
Rethinking Multinational Procedure
PART II. NEW CHALLENGES AND THEIR VARIOUS ASPECTS: ACCOUNTABILITY AND TRANSPARENCY
Accountability and Transparency of Civil Justice
Accountability and Transparency of Civil Justice: A Comparative Perspective
PART II. NEW CHALLENGES AND THEIR VARIOUS ASPECTS: TRANSNATIONAL COOPERATION IN CROSS-BORDER INSOLVENCY
Transnational Cooperation and Coordination in Cross-Border Insolvency: China, South Korea and Japan
Transnational Cooperation in Cross-Border Insolvency
PART II. NEW CHALLENGES AND THEIR VARIOUS ASPECTS: RECOGNITION AND ENFORCEMENT OF FOREIGN TITLES
Regionalism in the Process of Recognition and Enforcement of Foreign Titles
Regionalism in the Process of Recognition and Enforcement of Foreign Titles: Civil Law Jurisdictions
PART II. NEW CHALLENGES AND THEIR VARIOUS ASPECTS: ELECTRONIC TECHNOLOGIES IN JUDICIAL PROCEEDINGS
Application of New Technologies in Judicial Proceedings
The Application of Electronic Technologies in Judicial Proceedings
PART II. NEW CHALLENGES AND THEIR VARIOUS ASPECTS: NEW TYPES OF EVIDENCE
Present and Future Issues Regarding New Types of Evidence: Electronic and Digital Evidence in Particular
The New Challenges of Evidence Law in the Fourth Industrial Revolution