maestro
mastercard
visa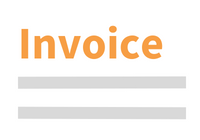 Questions about this product?
Contact our customer service
The Active Role of Courts in Consumer Litigation
Applying EU Law of the National Courts' Own Motion
Book | 1st edition 2018 | United Kingdom | Anthi Beka Description
'This book makes an enormous original and critical contribution to the development of consumer law and European civil procedure. (…) This book is set to become an essential reference for the judge, lawyer, law reformer, policy-maker and consumer advocate.' -- Padraic Kenna, European Consumer and Market Law, 2020
______

The Active Role of Courts in Consumer Litigation traces the emergence of a specific EU Law doctrine governing the role of the national courts in proceedings involving consumers that whilst only established more recently, has already become an important benchmark for effective consumer protection.

According to the 'active consumer court' doctrine, developed in the case-law of the CJEU, national courts are required to raise, of their own motion, mandatory rules of EU consumer contract law, notably those protecting consumers from the use of unfair terms. This results in the strengthening of procedural consumer protection standards in ordinary proceedings but also in payment order proceedings, consumer insolvency proceedings or repossession proceedings directed against the primary family residence of the mortgage debtor.

The considerations of contractual imbalance will now have to be taken into account in court proceedings leading, where necessary, to the reform of national procedural safeguards to protect the weaker contractual party.

Dr Anthi Beka is a legal administrator with the chambers of Judge M. Vilaras in the Court of Justice of the European Union. She holds a PhD from the Faculty of Law, University of Luxembourg.

Technical info
More Information

| | |
| --- | --- |
| Type of product | Book |
| Format | Paperback |
| EAN / ISSN | 9781780686172 / 9781780687674 |
| Weight | 648 g |
| Status | Available |
| Number of pages | xxxiv + 376 p. |
| Access to exercice | No |
| Publisher | Intersentia |
| Language | English |
| Publication Date | Sep 10, 2018 |
| Available on Jurisquare | No |
| Available on Strada Belgique | No |
| Available on Strada Europe | No |
| Available on Strada Luxembourg | No |
Chapters
Downloads
Introduction
Part I. The Doctrine of the Active Consumer Court in Context
Chapter 1. Setting the Scene - Europeanization of Consumer Procedural Law and Judicial Protection of Human Rights
Chapter 2. The General Rule on the Application of Union Law by National Courts of their own Motion
Chapter 3. National Perspectives on the Application of Union Law by National Courts of their own Motion
Part II. The Emergence and Distinctive Features of the Active Consumer Court Doctrine
Chapter 4. The Establishment, Refinement and Consequences of the Application of the Active Consumer Court Doctrine
Chapter 5. The Impact of the Active Consumer Court Doctrine in Specific Proceedings
Chapter 6. The Influence and Effectiveness of the Active Consumer Court Doctrine on National Legal Systems