maestro
mastercard
visa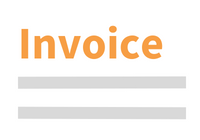 Questions about this product?
Contact our customer service
The African Challenge to Global Death Penalty Abolition
International Human Rights Norms in Local Perspective
Book | 1st edition 2016 | United Kingdom | Andrew Novak
Description
'In this impressive study Professor Novak distances himself from generalizations that have often led to wrong conclusions and undertakes an objective analysis.'
From the foreword by Dr. Aimé Muyoboke Karimunda, Justice, Supreme Court of Rwanda

Although the influence and opinions of political elites, civil society, and the general public vary widely, the death penalty is universally in decline throughout Sub-Saharan Africa. Today, the death penalty is a site of accommodation and resistance to international human rights norms between African governments and the Global North. As in debates over membership in the International Criminal Court and legal protections for sexual minorities, some leaders resist death penalty abolition as "imposed" by the Global North, though the modern death penalty in Africa is a product of European colonialism. However, Sub-Saharan Africa is not a passive subject of global death penalty abolition driven by Europe. Courts around the continent have made important contributions to global death penalty jurisprudence and members of civil society have engaged in novel and successful strategies against the death penalty. In addition, precolonial notions of punishment and criminal responsibility in Africa have influenced debates over the death penalty, including whether to provide compensation to victims of crime. This book explores the African contribution to the global death penalty debate and lessons for the international death penalty abolition movement.

Technical info
More Information

| | |
| --- | --- |
| Type of product | Book |
| Format | Paperback |
| EAN / ISSN | 9781780682945 / 9781780685465 |
| Weight | 359 g |
| Status | Available |
| Number of pages | xvi + 204 p. |
| Access to exercice | No |
| Publisher | Intersentia |
| Language | English |
| Publication Date | Jun 14, 2016 |
| Available on Jurisquare | No |
| Available on Strada Belgique | No |
| Available on Strada Europe | No |
| Available on Strada Luxembourg | No |
Chapters
Downloads
Part I: Introduction
Chapter 1: An Overview of the Death Penalty in Sub-Saharan Africa
Part II: Country Studies
Chapter 2: The Gambia
Chapter 3: Ghana
Chapter 4: Botswana
Part II: Country Studiies
Chapter 5: Lesotho and Swaziland
Chapter 6: Zimbabwe
Chapter 7: Kenya
Chapter 8: Uganda
Index