maestro
mastercard
visa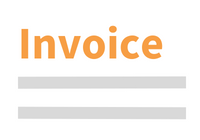 Questions about this product?
Contact our customer service
The Borderlines of Tort Law
Interactions with Contract Law
Book | 1st edition 2019 | United Kingdom | Miquel Martin-Casals Description
'In fact, this book - a monumental achievement - will add richly to the ongoing debate which continually rages in relation to the frequently occurring juxtaposition between contract and tort issues.' -- Elizabeth Robson Taylor and Phillip Taylor, The Barrister, 2019.

All European legal systems recognise a boundary between the domains of tort and contract. While there have been voices contending that this distinction is no longer valid or at least that there should be a unification of the two sets of rules in particular contexts, others claim that there is still a very important distinction to be maintained. In fact the boundary between the two areas is often blurred and whether it is drawn in one place or another varies from country to country, giving rise to the paradox that what is considered a matter of contractual liability in one legal system is governed exclusively by tort law in another.

This volume explores how differences between tort and contract affect the foundations of liability, the nature and amount of the compensation, the extent of liability and whether defences and limitation periods corresponding to the distinct causes of action give rise to substantially different outcomes. It also analyses to what extent actions in tort and in contract exclude each other and, when this is the case, how their concurrence is organised. Lastly it devotes its attention to specific situations such as pre-contractual liability and the liability of professionals.

With contributions by Cristina Amato, Bjarte Askeland, Ewa Baginska, Jean-Sébastien Borghetti, Jonathan Cardi, Giovanni Comandé, Eugenia Dacoronia, Isabelle Durant, Michael G Faure, Josep Solé Feliu, Israel Gilead, Albert Ruda González, Michael D Green, Jiří Hrádek, Ernst Karner, Anne LM Keirse, Bernhard A Koch, Wenqing Liao, Ulrich Magnus, Miquel Martín-Casals, Johann Neethling, Ken Oliphant, Luboš Tichý, Vibe Ulfbeck, Pierre Widmer, Vanessa Wilcox, Bénédict Winiger.


MIQUEL MARTIN-CASALS is Professor Civil Law at the University of Girona (Spain) since 1993. Previously he was Assistant Professor of Civil Law (University of Barcelona, 1980) and Associate Professor of Civil Law (Autonomous University of Barcelona 1986).
He obtained a law degree (1978) and a doctorate (1984) at the University of Barcelona.
He is member of several legal societies and groups (European Group on Tort Law (EGTL), the American Law Institute (ALI), the Groupe de recherche européen de la responsabilité civile et assurance (GRERCA), International Academy of Comparative Law (IACL/AIDC), etc. ) and he is currently chairperson of the Legal Group of the Spanish Interministerial Follow-Up Commission for the 2015 Act on the reform of the compensation system for death and personal injury resulting from road traffic accidents ('baremo').

Technical info
More Information

| | |
| --- | --- |
| Type of product | Book |
| Format | Paperback |
| EAN / ISSN | 9781780682488 / 9781780689135 |
| Series name | Principles of European Tort Law |
| Weight | 1345 g |
| Status | Available |
| Number of pages | xii + 846 p. |
| Access to exercice | No |
| Publisher | Intersentia |
| Language | English |
| Publication Date | Aug 29, 2019 |
| Available on Jurisquare | No |
| Available on Strada Belgique | No |
| Available on Strada Europe | No |
| Available on Strada Luxembourg | No |
Chapters
Downloads
Introduction
Questionnaire and Hypothetical Cases
Austria
Czech Republic
England and Wales
France
Germany
Greece
Israel
Italy
The Netherlands
Norway
Poland
South Africa
Spain
Switzerland
United States
Economic Perspectives