maestro
mastercard
visa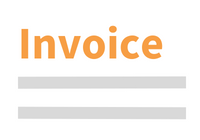 Questions about this product?
Contact our customer service
The Changing Role of the European Council in the Institutional Framework of the European Union
Consequences for the European Integration Process
Book | 1st edition 2012 | Europe | Frederic Eggermont Description
In this book – intended for everyone interested in EU decision making – two main research questions will be answered. Firstly, what is the relationship between the European Council and the other EU institutions? Secondly, what are the various roles of the European Council in the EU decision-making process? The results of this research will show that European Council conclusions have been used extensively in this decision-making process, and this has increased considerably over time. Based on the analysis of European Council conclusions and legal texts a typology is created to provide an orderly picture of the European Council's various roles, such as the European Council as a political initiator, as an interpreter of the Treaties and as an appeals council.


About the author
Dr. Frederic Eggermont is Assistant at the Law Faculty of the Vrije Universiteit Brussel. He is also Assistant Auditor at the Council of State of Belgium.

Technical info
More Information

| | |
| --- | --- |
| Type of product | Book |
| Format | Paperback |
| EAN / ISSN | 9781780680613 |
| Series name | Ius Commune Europaeum |
| Weight | 719 g |
| Status | Available |
| Number of pages | xxvi + 405 p. |
| Access to exercice | No |
| Publisher | Intersentia |
| Language | English |
| Publication Date | Feb 7, 2012 |
| Available on Jurisquare | No |
| Available on Strada Belgique | No |
| Available on Strada Europe | No |
| Available on Strada Luxembourg | No |
Chapters
Downloads
PART A. WHAT IS THE EUROPEAN COUNCIL?
Chapter I. History of the European Council
Chapter II. Composition of the European Council
Chapter III. Competences and functioning of the European Council
PART B. THE EUROPEAN COUNCIL AND ITS RELATION WITH OTHER EU INSTITUTIONS AND OTHER ACTORS
Chapter I. EU institutions
Chapter II. Other actors
PART C. EUROPEAN COUNCIL CONCLUSIONS IN LAW AND POLICY MAKING IN THE EU
Chapter I. European Council as allocator of budget funds
Chapter II. European Council as political initiator
Chapter III. European Council as interpreter of the Treaties
Chapter IV. European Council as a European (economic) government?
Chapter V. European Council and the implementation of decisions
Chapter VI. European Council establishing bodies
Chapter VII. European Council as an appeals council
Chapter VIII. European Council in the CFSP
Chapter IX. European Council in the area of freedom, security and justice
Chapter X. European Council involved in individual decisions
Chapter XI. European Council involved in relations with Member States and third countries
Conclusions
Selected Bibliography
Annex – Suggested changes to the Treaties