maestro
mastercard
visa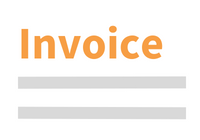 Questions about this product?
Contact our customer service
The Child's Interests in Conflict
The Intersections between Society, Family, Faith and Culture
Book | 1st edition 2016 | United Kingdom | Maarit Jänterä-Jareborg Description
The Child's Interests in Conflict addresses one of the most pressing issues of any multicultural society, namely the conflicting demands on children from minority groups or children born to parents of different cultural or religious backgrounds. What the family considers to be in the child's best interests and welfare in the studied situations is not shared by society at large. Each guided by faith, culture and tradition, society views the child to be exposed to a significant harm or risk of harm if certain traditions are followed, whereas in contrast the parents believe that their child is harmed or in harm's way if that tradition is not respected.

Focusing primarily on Europe, the contributions in this book, written by internationally leading experts and with a interdisciplinary element, address situations of conflict regarding the child's upbringing and education in general, the shaping of the child's cultural or faith-based identity, underage marriages, circumcision of boys, the role of faith and culture in society's placements of children outside the care of their family, and the role of faith in cross-border child abduction and disputes over parental responsibilities. Attention is paid to the case law of the European Court of Human Rights and to less well-known national case law, as well as to recent national legislation, all of which show not only the complexity of the issues discussed but also the differing ways multicultural challenges are dealt with.

The authors strive to answer, inter alia, how legal systems should navigate between the competing claims and conflicting interests without forgetting the main person to be protected, namely the child; and how the scope of tolerance, recognition and autonomy should be defined.

Technical info
More Information

| | |
| --- | --- |
| Type of product | Book |
| Format | Paperback |
| EAN / ISSN | 9781780683461 |
| Series name | European Family Law |
| Weight | 353 g |
| Status | Available |
| Number of pages | xii + 206 p. |
| Access to exercice | No |
| Publisher | Intersentia |
| Language | English |
| Publication Date | Jan 4, 2016 |
| Available on Jurisquare | No |
| Available on Strada Belgique | No |
| Available on Strada Europe | No |
| Available on Strada Luxembourg | No |
Chapters
Downloads
The Child in the Intersections between Society, Family, Faith and Culture
Born or Becoming: Children, Religion and Identity
State Curriculum and Parents' Convictions under the European Convention on Human Rights
Care Placements of Children Outside their Parental Home – Concerns of Culture
Child Marriages and the Law – with Special Reference to Swedish Developments
Circumcision of Young Boys: A Conflict between Parental and Child Rights. The Swedish Experience from a Medical Point of View
The Body as Identity Marker. Circumcision of Boys Caught between Contrasting Views on the Best Interests of the Child
Malta Process and Cross-Cultural Aspects in Family Disputes
The Child as the "Sacrificial Lamb" to Society, Family, Religion and Culture. A Comment
Annex