maestro
mastercard
visa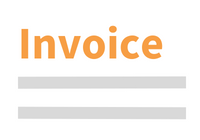 Questions about this product?
Contact our customer service
The Child's Right to Participate in Family Law Proceedings
Represented, Heard or Silenced?
Book | 1st edition 2022 | United Kingdom | Charlotte Mol Description
This book contains an in-depth legal analysis of Article 12 of the UN Convention on the Rights of the Child, the European Convention on Human Rights, the European Convention on the Exercise of Children's Rights, the Council of Europe's Guidelines on Child-Friendly Justice and Recommendation on the participation of children, and the European Union Charter of Fundamental Rights. The result is a comprehensive assessment of the child's right to participate in family law proceedings, providing the first complete analysis of the international and European human rights instruments in this field. Of note, the book's analysis of the case law of the European Court of Human Rights is unique, in both the inclusion of all of the Court's judgments and decisions on child participation as well as the application of an innovative and rigorous method of qualitative content analysis. This book therefore provides a greater understanding of the child's right to participate under Article 8 of the European Convention on Human Rights.

Throughout the book, five key themes are addressed: the right to express views, due weight accorded to a child's views, the relevance of the child's age and maturity, the issue of undue influence, and the relevance of information and practical affairs. The standards provided in each of the instruments studied are compared and critically reflected upon. This book sets out the international and European framework for child participation and discusses critically how this framework can be further aligned and strengthened. New insights are reflected upon and recommendations made for the implementation and improvement of child participation rights at national and international levels.

The Child's Right to Participate in Family Law Family Law Proceedings: Represented, Heard or Silenced? is a must read for scholars, family justice professionals, policy makers, and all persons working in the fields of children's rights and family law.

Dr. CHARLOTTE MOL obtained her doctorate cum laude from Utrecht University, where she is currently Assistant Professor and member of the Utrecht Centre for European Research into Family Law (UCERF) and the Molengraaff Institute for Private Law. Charlotte received the Jaap Doek Children's rights master thesis award 2017 (Dutch) and the FJR Prijs 2019 for her contribution to Plurality and Diversity of Family Relations in Europe (Boele-Woelki & Martiny eds., Intersentia 2019).


Technical info
More Information

| | |
| --- | --- |
| Type of product | Book |
| Format | Paperback |
| EAN / ISSN | 9781839702556 / 9781839703010 |
| Series name | European Family Law |
| Weight | 1000 g |
| Status | Available |
| Number of pages | xxxii + 442 p. |
| Access to exercice | No |
| Publisher | Intersentia |
| Language | English |
| Publication Date | Sep 5, 2022 |
| Available on Jurisquare | Yes |
| Available on Strada Belgique | No |
| Available on Strada Europe | No |
| Available on Strada Luxembourg | No |
Chapters
Downloads
Chapter 1. Introduction
PART I. THE CHILD'S RIGHT TO PARTICIPATE IN INTERNATIONAL AND EUROPEAN HUMAN RIGHTS INSTRUMENTS
Chapter 2. The Child's Right to Participate in the UN Convention on the Rights of the Child
Chapter 3. The Child's Right to Participate in European Human Rights Instruments
PART II. THE CHILD'S RIGHT TO PARTICIPATE IN THE CASE LAW OF THE ECtHR
Chapter 4. Introduction to the ECHR, the ECtHR and the Case Law Analysis
Chapter 5. (In)Sufficient Participation
Chapter 6. Weight Accorded to the Child's Views
Chapter 7. Maturity of the Child
Chapter 8. 'Influence' on the Views of the Child
Chapter 9. Conclusions of the Case Law Analysis
PART III. COMPARATIVE REMARKS AND CONCLUSIONS
Chapter 10. Comparison of the International and European Standards
Chapter 11. Conclusions
Appendix: Categorization of Cases Per Type of Proceeding
Bibliography
Index