maestro
mastercard
visa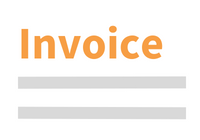 Questions about this product?
Contact our customer service
The Draft Common European Sales Law: Towards an Alternative Sales Law?
A Belgian Perspective
Book | 1st edition 2013 | Europe | Ignace Claeys, Régine Feltkamp Description
The EU Member States' sales law and related areas are on the verge of a major change. With the 186 articles of the Common European Sales Law the Commission proposes an optional legal framework that covers the entire lifecycle of sales contracts and contracts for the supply of digital content, as well as related services. Although the aim is to govern these contracts without regard to other national rules of law, several aspects are not addressed and will continue to be governed by national rules. These national rules will also continue to apply if the parties decide not to submit their transactions to the CESL.

Understanding the potential impact and usefulness of the CESL requires insight into its content, the relationship between the CESL and the other applicable national rules, and a critical analysis of its advantages and disadvantages. This book is the first to delve deeply into the content of the CESL and to analyse it from a Belgian law perspective.

Technical info
More Information

| | |
| --- | --- |
| Type of product | Book |
| Format | Hardback |
| EAN / ISSN | 9781780681801 |
| Weight | 720 g |
| Status | Available |
| Number of pages | xx + 335 p. |
| Access to exercice | No |
| Publisher | Intersentia |
| Language | English |
| Publication Date | Oct 24, 2013 |
| Available on Jurisquare | No |
| Available on Strada Belgique | No |
| Available on Strada Europe | No |
| Available on Strada Luxembourg | No |
Chapters
Downloads
How to opt into the Common European Sales Law? Brief comments on the Commission's proposal for a regulation
CESL tools: issues settled, matters addressed, rules, principles, objectives and all its provisions
Pre-contractual information in the proposal for a Common European Sales Law
Unaware of any evil: breath-taking, simply breath-taking – Articles 30–39 and 48–57 of the CESL
The right of withdrawal and unfair contract terms under the Proposal for a Common European Sales Law
Duties of buyer and seller. Transfer of risk
Remedies under the optional Common European Sales Law – a good alternative for Belgian sales law?
Damages and interest under the CESL proposal: not too different from Belgian law
Restitution under the CESL proposal: to be revised…
CESL: change of circumstances and prescription