maestro
mastercard
visa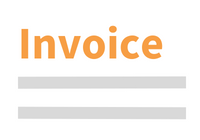 Questions about this product?
Contact our customer service
The EU Regulations on Matrimonial Property and Property of Registered Partnerships
Book | 1st edition 2022 | United Kingdom | Lucia Ruggeri, Agne Limante, Neža Pogorelcnik Vogrinc Description
This book is also available open access in e-book formats and online via IntersentiaOnline thanks  to financing by the European Union's Justice Programme (2014–2020). Read it here.


______

As on 1 January 2020, some three percent of the population of the EU were citizens of one member state living and/or working in the territory of a member state other than that of which they are a citizen. In addition, around five percent of the resident population of the EU consisted of third country nationals. Naturally, these diasporic groups formed cross-border couples consisting of partners of different nationalities or partners of the same nationality both living in a country other than that of their origin. This reality, to be sure, raises many legal questions for the persons involved where the national family laws of several countries come into play. In an effort to bring about added legal certainty and predictability to couples in cross-border situations, the EU adopted several instruments often referred to together as 'EU private international family law'.

This volume examines the two most recent of these: the Matrimonial Property Regulation (Regulation (EU) 2016/1103) and the Regulation on the Property Consequences of Registered Partnerships (Regulation (EU) 2016/1104), together referred to as the 'Twin Regulations'. These have proved to be a crucial piece of the European family law puzzle, regulating aspects of the everyday lives of those concerned. This book presents an in-depth analysis of these instruments, revealing the substance of the provisions in the regulations and exploring their practical implications in EU family law by discussing questions that are closely related to matrimonial and partnership property regimes. The contributors also cover the relevant CJEU case law and, where available, the national case law of the EU countries. Case studies are used to interrogate the potentialities of these new instruments.

This book is a significant contribution to the literature on private international family law in general and on EU matrimonial property regimes in particular. It is addressed to legal professionals as well as academics and law students.

With forewords from Irmantas Jarukaitis (CJEU), Paolo Pasqualis (CNUE), Alberto Perez Cedillo (IAFL European Chapter), Fernando Rodriguez Prieto (Signum Foundation) and Juan Ignacio Signes de Mesa (CJEU) and contributions by Lucia Ruggeri (University of Camerino), Agnė Limantė (Law Institute of the Lithuanian Centre for Social Sciences), Neža Pogorelčnik Vogrinc (University of Ljubljana), María José Cazorla González (University of Almeria), Stefano Deplano (University of Campania 'Luigi Vanvitelli'), Filip Dougan (University of Ljubljana,), Roberto Garetto (University of Camerino), Manuela Giobbi (University of Camerino,), Nenad Hlača (University of Rijeka), Eglė Kavoliūnaitė-Ragauskienė (Law Institute of the Lithuanian Centre for Social Sciences), Jerca Kramberger Škerl (University of Ljubljana), Ivana Kunda (University of Rijeka), Mercedes Soto Moya (University of Granada), Martina Tičić (University of Rijeka), Francesco Giacomo Viterbo (University of Salento) and Sandra Winkler (University of Rijeka).

______

LUCIA RUGGERI is an author and an editor of numerous publications. She was the coordinator of the EU Project "Personalized Solution in European Family and Succession Law – PSEFS". At the moment, she is the coordinator of the EU Project "E-training on EU Family Property Regimes – EU-FamPro".

AGNĖ LIMANTĖ has a number of publications in the field of private international family law. She is actively engaged in international research projects. Recently, she took part in several EU co-founded projects that were designed to train judges, lawyers and social services on private international family law instruments.

NEŽA POGORELČNIK VOGRINC has published several papers in national and foreign journals, is and author of the individual chapters of ten books and a sole author of the book "Začasne odredbe v civilnih sodnih postopkih" (Provisional measures in civil court procedures). She is a researcher at the three national and three European projects in the field of civil and European law.


Technical info
More Information

| | |
| --- | --- |
| Type of product | Book |
| Format | Paperback |
| EAN / ISSN | 9781839701993 / 9781839702532 |
| Weight | 1200 g |
| Status | Available |
| Number of pages | xxxii + 326 p. |
| Access to exercice | No |
| Publisher | Intersentia |
| Language | English |
| Publication Date | Feb 25, 2022 |
| Available on Jurisquare | No |
| Available on Strada Belgique | No |
| Available on Strada Europe | No |
| Available on Strada Luxembourg | No |
Chapters
Downloads
PART I. SETTING THE SCENE: TOWARDS THE EU RULES ON PROPERTY OF INTERNATIONAL COUPLES
The System of EU Private International Family Law Instruments
The Twin Regulations: Development and Adoption
PART II. ANATOMY OF THE TWIN REGULATIONS
Main Concepts and Scope of Application of the Twin Regulations
Jurisdictional Provisions in the Twin Regulations
Applicable Law in the Twin Regulations
Recognition, Enforceability and Enforcement of Decisions under the Twin Regulations
Authentic Instruments and Court Settlements under the Twin Regulations
PART III. THE INTERSECTION BETWEEN THE TWIN REGULATIONS AND OTHER EU AND NATIONAL INSTRUMENTS
Choosing Law and Jurisdiction for Matrimonial Property and Property Consequences of Registered Partnerships: Associated Risks
Property Relations of Cross-Border Same-Sex Couples in the EU
De Facto Couples: Between National Solutions and European Trends
Property Regimes and Land Registers for Cross-Border Couples
Succession Regulation, Matrimonial Property Agreements and Inconsistencies Among European Private International Law Rules
Miscellaneous Thoughts on Europe, its People and Migration