maestro
mastercard
visa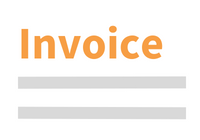 Questions about this product?
Contact our customer service
The European Union and the Euro
How to Deal with a Currency Built on Dreams
Book | 1st edition 2014 | United Kingdom | Hans Geeroms, Stefaan Ide, Frank Naert Description
Since 2007 the European Union and the euro (the currency of most of its members) have, to put it mildly, been struggling. The EU seems to have lost its competitiveness against the United States and emerging countries. The eurozone crisis has turned into a succession of country crises ebbing and flowing like the tide, threatening to poison the entire eurozone and jeopardising world economic growth.

The European Union and the Euro examines this period of turmoil, putting it into a larger historical, institutional and economic context and outlining the efforts of the EU and its Member States to escape economic and financial meltdown. The authors explain the fundamental elements of the Economic and Monetary Union (EMU) that the EU has been developing for more than half a century, starting from a customs union, via the single market, to the adoption of the euro. The institutional architecture of the EMU is explained in a clear and straightforward way that also pinpoints the weaknesses that have endangered the euro from the very start.

Preserving the euro requires the further deepening of the EMU. This book explains the reasons why a fiscal union is needed, as well as the role played by a whole new set of rules that limit budgetary and economic policy freedom of the Member States. The book also sets out the need for a banking union with European supervision of financial institutions and a Europe-wide resolution and deposit guarantee scheme. In addition, the new face of monetary policy is analysed, with its unconventional tools such as outright monetary transactions and long-term funding of financial institutions.

The authors argue that the euro is a one-way street, that the EMU will be further enlarged, and that finalising it will require the transfer of yet more national sovereignty to a fully fledged economic union with its own economic government. This long transition period will provoke political and diplomatic tensions in the years to come.

The European Union and the Euro is the first book to offer a comprehensive and forward-looking view of the eurozone crisis. It is an indispensable guide to understanding what is happening with the European Union and the euro in these turbulent times..

Technical info
More Information

| | |
| --- | --- |
| Type of product | Book |
| Format | Paperback |
| EAN / ISSN | 9781780681832 |
| Weight | 650 g |
| Status | Available |
| Number of pages | xxviii + 356 p. |
| Access to exercice | No |
| Publisher | Intersentia |
| Language | English |
| Publication Date | Feb 10, 2014 |
| Available on Jurisquare | No |
| Available on Strada Belgique | No |
| Available on Strada Europe | No |
| Available on Strada Luxembourg | No |
Chapters
Downloads
INTRODUCTION
CHAPTER 1. A SHORT HISTORY OF THE EU AND THE EURO
CHAPTER 2. DECISION-MAKING IN THE EU AND THE EMU
CHAPTER 3. BUDGETARY INSTRUMENTS OF THE EU
CHAPTER 4. THE EU SINGLE MARKET
CHAPTER 5. THE EU COMPETITION POLICY
CHAPTER 6. IS THE EUROZONE AN OPTIMAL CURRENCY AREA?
CHAPTER 7. THE EURO CRISIS
CHAPTER 8. THE SINGLE MONETARY POLICY
CHAPTER 9. THE NEW ECONOMIC GOVERNANCE
CHAPTER 10. TOWARDS A BANKING UNION
CHAPTER 11. GROWTH AND COMPETITIVENESS
CHAPTER 12. THE WAY FORWARD: SAVING THE EURO AND COMPLETING THE EMU
Annex 1. How to assess potential solvency problems of a country