maestro
mastercard
visa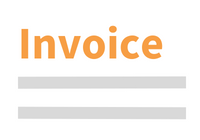 Questions about this product?
Contact our customer service
The Global Impact and Legacy of Truth Commissions
Book | 1st edition 2019 | United Kingdom | Jeremy Sarkin Description
'[...], this book is at the same time systematic, practical and constructive, and both global and local.' -- Paolo Caroli, Human Rights Quarterly, 2021.

The Global Impact and Legacy of Truth Commissions emerges at a time when there is a confluence of two trends. The first is a growing critique of truth commissions as being unresponsive to the socio-economic needs of transitional societies as part of growing criticism of transitional justice as a whole. The second is the increasing use, salience, professionalism and ambition of truth commissions.

Thus, the book is published at a time when truth commissions are being both doubted and reified like never before. In this context, the book's purpose is to understand the impact and legacy of these institutions over the past fifty years. Bringing together many prominent voices on the topic, this book investigates what kind of impact and legacy (possibly 100) truth commissions have had on the societies in which they have taken place, and for future truth commissions the world over.




Technical info
More Information

| | |
| --- | --- |
| Type of product | Book |
| Format | Hardback |
| EAN / ISSN | 9781780687940 / 9781780687957 |
| Series name | Series on Transitional Justice |
| Weight | 685 g |
| Status | Available |
| Number of pages | xiv + 300 p. |
| Access to exercice | No |
| Publisher | Intersentia |
| Language | English |
| Publication Date | May 1, 2019 |
| Available on Jurisquare | No |
| Available on Strada Belgique | No |
| Available on Strada Europe | No |
| Available on Strada Luxembourg | No |
Chapters
Downloads
Introduction: Contextualising and Understanding the Global Role, Impact and Legacy of Truth Commissions
Is Anyone Listening?: A Review of the Research on Attitudes Towards Truth Commissions
Assessing the Long-Term Impact and Legacy of Truth Commissions
The Global Textual Legacies of Truth Commissions: Narratives on Sexual Violence in the Reports of Sierra Leone, Liberia, Kenya and Beyond
The Implementation Record of Truth Commissions' Recommendations in Latin America
In the Aftermath of Truth: Implementing Truth Commissions' Recommendations on Reparations - Following Through for Victims
Truth Commissions and Social Justice: 'Wishful Thinking or Not Very Thoughtful Wishing'?
Transitioning Toward Dignity
Towards an Understanding of How Truth Commissions Can Use Their Amnesty Powers to Enhance Their Impact and Legacy
Truth Commissions in Non-Transitional Contexts: Implications for Their Impact and Legacy
Surrogacy and Resistance: Evolving Patterns in Unofficial Truth Commissions and Truth Projects