maestro
mastercard
visa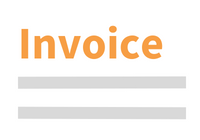 Questions about this product?
Contact our customer service
The Governance of Complementary Global Regimes and the Pursuit of Human Security
The Interaction between the United Nations and the International Criminal Court
Book | 1st edition 2016 | World | Andrea Marrone Description
This book offers an overview of the challenges in the emerging regime of international criminal justice as a tool of sustainable peace. It illustrates the impact of the regime on international law and international relations, focusing on the obstacles to and concerns of its governance in the context of the maintenance and restoration of international peace and security.

The author advocates for an appropriate interaction strategy between the United Nations and the Rome Statute institutions as a matter of international mutual concern and for the sake of human security. In multiple and inter-linked country situations the failure of strategies to prevent mass atrocity crimes have severely compromised the safety of civilians, including their individual fundamental rights. In several countries - such as in Libya, Syria, Sudan, Democratic Republic of Congo, Uganda, Kenya, Central African Republic, Ivory Coast and Mali - civilians have severely suffered the consequences of such failure. Furthermore, the right of humanitarian intervention that it is sometimes claimed the international community has is now challenged and qualified by the responsibility to protect civilians in situations of mass atrocity crimes. Such an international norm represents unfinished business in global politics and is considered by many to be far from capable of preserving the rule of international law. The preservation of the rule of law requires discussions and the advocacy of global values in international relations, such as multilateralism, collective responsibility, global solidarity and mutual accountability.


About the author
Andrea Marrone's areas of expertise cover international law and international relations, law of international organisations, European policy, law and institutions, international governance and global affairs. In previous years he has addressed EU institutions to provide recommendations to the decision-making bodies on programming activities in fragile States and conflict-affected country situations, enabling development and capacity-building in the context of the EU Foreign Affairs and Security Policy.

Technical info
More Information

| | |
| --- | --- |
| Type of product | Book |
| Format | Paperback |
| EAN / ISSN | 9781780684024 |
| Series name | Supranational Criminal Law: Capita Selecta |
| Weight | 800 g |
| Status | Available |
| Number of pages | xxviii + 438 p. |
| Access to exercice | No |
| Publisher | Intersentia |
| Language | English |
| Publication Date | Sep 21, 2016 |
| Available on Jurisquare | No |
| Available on Strada Belgique | No |
| Available on Strada Europe | No |
| Available on Strada Luxembourg | No |
Chapters
Downloads
INTRODUCTION
1. The Global Regimes dealing with International Threats and Crimes
PART I. THE QUEST OF COMPLEMENTARITY AND THE DILEMMA OF HUMAN SECURITY
2. The Legal and Political Frameworks fostering Human Security
3. The Governance of Peace and Justice as Tools of Human Security
PART II. THE GOVERNANCE OF COMPLEMENTARY GLOBAL REGIMES: CHALLENGES, OBSTACLES AND CONCERNS
4. The Challenges in the Governance of Complementary Global Regimes
5. The Governance Structure of Complementary Global Regimes and Their Competence
PART III. THE HUMANITARIAN ESCALATIONS OF LAST RESORT AND THEIR GOVERNANCE IN THE FIELD OPERATIONS
6. The International Response to Mass Atrocities in Africa and the Criminal Regime in the Sudan
7. Multidimensional Operations and the Issue of Cooperation in the Democratic Republic of Congo (DRC)
8. Concluding Assessment. The governance architecture dealing with individuals in situations of war and crime
Executive Summary
Treaties, Legal Texts and Sources