maestro
mastercard
visa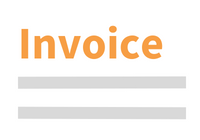 Questions about this product?
Contact our customer service
The Inter-American Court of Human Rights: Theory and Practice, Present and Future
Book | 1st edition 2015 | United Kingdom | Yves Haeck, Oswaldo Ruiz-Chiriboga, Clara Burbano Herrera Description
Along with the Inter-American Commission on Human Rights, the Inter-American Court of Human Rights serves as the main watchdog for the promotion and protection of fundamental rights in the Americas. Drawing on the case law of the Court, this volume analyses crucial developments over the years on both procedural and substantive issues before the Inter-American Court. The book discusses access to legal aid, third party interventions, positive obligations and provisional measures, the evaluation of evidence and the use of external referencing by the Court, the protection of vulnerable groups, including indigenous peoples, migrants, women and children. It also explores other contemporary issues such as coerced statements, medical negligence, the use of force, amnesties, forced disappearances, the right to water, judicial protection in times of emergency, the relation of the Inter-American Court with national courts and with other international jurisdictions like the European Court of Human Rights and the International Criminal Court, and with national courts, reparations and revisions of cases by the Inter-American Court, and present-day challenges to the Inter-American system of human rights. Due to its multifaceted and comprehensive character, this scholarly volume is an essential reference work for both legal scholars and practitioners working with regional human rights systems in general and with the Inter-American human rights system in particular.

Technical info
More Information

| | |
| --- | --- |
| Type of product | Book |
| Format | Hardback |
| EAN / ISSN | 9781780683089 |
| Weight | 1515 g |
| Status | Available |
| Number of pages | xxxii + 832 p. |
| Access to exercice | No |
| Publisher | Intersentia |
| Language | English |
| Publication Date | Dec 1, 2015 |
| Available on Jurisquare | No |
| Available on Strada Belgique | No |
| Available on Strada Europe | No |
| Available on Strada Luxembourg | No |
Chapters
Downloads
Part I. The reasoning of The Court
The Inter-American Court of Human Rights and the Interpretive Method of External Referencing: Regional Consensus v. Universality
An Overview of the Inter-American Court's Evaluation of Evidence
Revision Procedures: Revisiting the Case of Mapiripán Massacre v. Colombia
Part II. PROCEDURAL ASPECTS
Who Pays the Bill? Possibilities and Limitations of the Inter-American Court of Human Rights Legal Assistance Fund
The Amicus Curiae in the Inter-American Court of Human Rights (1982–2013)
Part III. Civil and Political Rights
Defining the Scope of the Provisions Against the Use of Illegitimate Coerced Statements in the Inter-American System
Medical Negligence and International Human Rights Adjudication. Procedural Obligation in Medical Negligence Cases under the American Convention on Human Rights and the European Convention on Human Rights
Use of Force. Requirements, Limitations and Pending Challenges from the Perspective of the Jurisprudence of the Inter-American Court of Human Rights
Judicial Protection in States of Emergency. An Analysis of the Amplitude of Judicial Protection of Fundamental Rights During the Application of Derogations
Part IV. ECONOMIC, SOCIAL, AND CULTURAL RIGHTS
Yakye Axa v. Paraguay: Upholding and Framing the Human Right to Water
Social, Economic, and Cultural Rights. The Inter-American Court at a Crossroads
Impact of the Reparations Ordered by the Inter-American Court of Human Rights and Contributions to the Justiciable Nature of Economic, Social and Cultural Rights
Part V. REPARATIONS AND PROVISIONAL MEASURES
Sacred Fire as Healing. Psychosocial Rehabilitation and Indigenous Peoples in the Inter-American Court's Judgments
Punitive Damages and the Principle of Full Reparation in the Case Law of the Inter-American Court of Human Rights
The Inter-American Court of Human Rights and Its Role in Preventing Violations of Human Rights through Provisional Measures
Part VI. ENFORCED DISAPPEARANCES AND AMNESTY LAWS
The Contribution of the Inter-American Court of Human Rights and Other International Human Rights Bodies to the Struggle Against Enforced Disappearance
Building Truth and Moving Justice. The Inter-American Court and the Forcible Disappearance of Children
The Move Towards a Victim-Centred Concept of Criminal Law and the "Criminalization" of Inter-American Human Rights Law. A Case of Human Rights Law Devouring Itself?
Amnesty Laws in the Case-Law of the Inter-American Court of Human Rights
Rights Cast into Oblivion? Amnesties in the Case-Law of the Inter-American Court of Human Rights
Part VII . GROUPS IN VULNERABILITY
Jurisprudence in a Political Vortex. The Right of Indigenous Peoples to Give or Withhold Consent to Investment and Development Projects – The Implementation of Saramaka v. Suriname
Juvenile Criminal Justice before the Inter-American Court of Human Rights. Aims and Limitations of the Imprisonment of Children
The Case of the Kichwa Peoples of the Sarayaku v. Ecuador. Constructing a Right to Consultation and to Cultural Identity?
The Treatment of Irregular Migrants in the Inter-American Human Rights and European Union Case-Law. Two Parallel Lines may even Meet
Sexual Orientation and Parenthood. A Comparative Analysis of the Case Law of the Inter-American Court of Human Rights and the European Court of Human Rights
What a 'Private Life' Means for Women
Part VIII . THE COURT AND NATIONAL JUDGES AND TRIBUNALS
Chronicle of a Fashionable Theory in Latin America. Decoding the Doctrinal Discourse on Conventionality Control
The Radilla-Pacheco v. Mexico Case. A Paradigmatical Shift Towards Conventionality Control in Mexico
The Latin American Judicial Dialogue. A Two-Way Street Towards Effective Protection
Part IX. INTERACTION BETWEEN THE INTER-AMERICAN COURT AND OTHER INTERNATIONAL COURTS
The Inter-American Court and the International Criminal Court. Transjudicial Communication, Boundaries and Opportunities
Inter-American Court of Human Rights and European Court of Human Rights. From Observation to Interaction on Human Rights
The Inter-American Court of Human Rights' Positive Obligations Doctrine. Between Unidirectional Influence and Judicial Dialogue
Part X. REFORMING THE INTER-AMERICAN SYSTEM
Strengthening or Straining the Inter-American System on Human Rights