maestro
mastercard
visa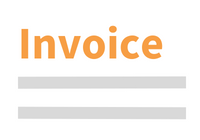 Questions about this product?
Contact our customer service
The Interaction between Family Law, Succession Law and Private International Law
Adapting to Change
Book | 1st edition 2021 | United Kingdom | Jens Scherpe, Elena Bargelli Description
'The book aims to be a key tool for drafting or considering new private law instruments in succession and family laws. By offering concrete proposals on various matters [...] the book certainly fulfils its primary objective and is a recommended read for domestic and European law reformers.' -- Laure Sauvé, International Journal of Law, Policy and The Family, 2021.

There can be no doubt that both substantive family and succession law engage in significant interaction with private international law, and, in particular, the European Union instruments in the field. While it is to be expected that substantive law heavily influences private international law instruments, it is increasingly evident that this influence can also be exerted in the reverse direction. Given that the European Union has no legislative competence in the fields of family and succession law beyond cross-border issues, this influence is indirect and, as a consequence of this indirect nature, difficult to trace.

This book brings together a range of views on the reciprocal influences of substantive and private international law in the fields of family and succession law. It outlines some key elements of this interplay in selected jurisdictions and provides a basis for discussion and future work on the reciprocal influences of domestic and European law. It is essential that the choices for and within certain European instruments are made consciously and knowingly. This book therefore aims to raise awareness that these reciprocal influences exist, to stimulate academic debate and to facilitate a more open debate between European institutions and national stakeholders.

With contributions by Elena Bargelli (University of Pisa, Italy), Anne Barlow (University of Exeter, England, United Kingdom), Elena D'Alessandro (University of Turin, Italy), Elise Goossens (KU Leuven; Vrije Universiteit Brussel; University of Antwerp, Belgium), Nigel Lowe (Cardiff University, Wales, United Kingdom), Robert Magnus (University of Bayreuth, Germany), Maire Ni Shuilleabhain (University College Dublin, Ireland), Walter Pintens (KU Leuven, Belgium; Saarland University, Germany), Pablo Quinza Redondo (University of Valencia, Spain), Lukas Rass-Masson (University of Toulouse, France), Anne Sanders (University of Bielefeld, Germany), Jens M. Scherpe (University of Cambridge, England, United Kingdom; University of Hong Kong; University of Aalborg, Denmark; University of the Western Cape, South Africa), Wendy Schrama (Utrecht University, The Netherlands) and Denise Wiedemann (Max Planck Institute for Comparative and International Private Law, Hamburg, Germany).





Technical info
More Information

| | |
| --- | --- |
| Type of product | Book |
| Format | Paperback |
| EAN / ISSN | 9781780689845 / 9781839701283 |
| Series name | European Family Law |
| Weight | 480 g |
| Status | Available |
| Number of pages | xvi + 242 p. |
| Access to exercice | No |
| Publisher | Intersentia |
| Language | English |
| Publication Date | Jan 4, 2021 |
| Available on Jurisquare | No |
| Available on Strada Belgique | No |
| Available on Strada Europe | No |
| Available on Strada Luxembourg | No |
Chapters
Downloads
The Interaction between Family Law, Succession Law and Private International Law: An Introduction
PART I. The Impact of Developments in National Family Laws on EU Private International Law
Cross-Border (Non-)Recognition of Marriage and Registered Partnership: Free Movement and EU Private International Law
Empowering Private Autonomy as a Means to Navigate the Patchwork of EU Regulations on Family Law
The Impact of Private Divorces on EU Private International Law
PART II. The Impact of EU Private International Law on National Family Laws
EU Formalities for Matrimonial Property Agreements and their Effects on German Family Law: Calling the Bluff?
The Effects of EU Law on Family Law in England and Wales: Children First?
PART III. The Impact of National Succession Laws on EU Private International Law
Did Substantive National Succession Laws have an Impact on the EU Succession Regulation?
PART IV. The Impact of EU Private International Law on National Succession Laws
The Impact of the European Certificate of Succession on National Law: A Trojan Horse or Much Ado about Nothing?
A German Perspective on the Impact of EU Private International Law on National Succession Law
The Impact of European Private International Law and the réserve héréditaire in France
Regulation (EU) 650/2012 and Territorial Conflicts of Laws in Spain