maestro
mastercard
visa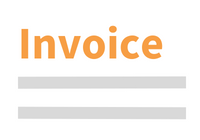 Questions about this product?
Contact our customer service
The International Criminal Court and Africa
One Decade On
Book | 1st edition 2016 | World | Evelyn Ankumah Description
More than ten years ago the International Criminal Court (ICC) was established as a universal court meant to achieve criminal justice worldwide. That goal still stands, but so far the Court has dedicated most of its time and resources to African conflicts in which international crimes have been committed.

While the ICC can be said to contribute to criminal justice in Africa, it cannot be denied that the relationship between the Court and the continent has been troublesome. The ICC has been accused of targeting Africa, and many African states do not seem willing to cooperate with the Court. Debates on Africa and international criminal justice are increasingly politicised.

The authors of this volume all recognise the current problems and criticism. Yet they do not side with populist pessimists who, after just over a decade of ICC experiences, conclude that the Court and international criminal justice are doomed to fail. Rather, the contributors may be regarded as cautious optimists who believe there is a future for international criminal justice, including the ICC. The contributors use their unique specific knowledge, expertise and experiences as the basis for reflections on the current problems and possible paths for improvement, both when it comes to the ICC as such, and its specific relationship with Africa.

Technical info
More Information

| | |
| --- | --- |
| Type of product | Book |
| Format | Paperback |
| EAN / ISSN | 9781780684178 |
| Weight | 1185 g |
| Status | Available |
| Number of pages | xxxviii + 676 p. |
| Access to exercice | No |
| Publisher | Intersentia |
| Language | English |
| Publication Date | Sep 5, 2016 |
| Available on Jurisquare | No |
| Available on Strada Belgique | No |
| Available on Strada Europe | No |
| Available on Strada Luxembourg | No |
Chapters
Downloads
Fighting Impunity: African States and the International Criminal Court
The Rome Statute and Universal Human Rights
Challenging the Culture of Impunity for Sexual and Gender-Based Crimes
Impunity Through Immunity: The Kenya Situation and the International Criminal Court
Defence Perspectives: State Cooperation and ICC Detention: A Decade Past an Arrest Warrant
Towards a Multi-Layered System of International Criminal Justice
Complementarity in Practice and ICC Implementing Legislation: Lessons from Uganda
Looking Back, Looking Forward: The Implications of the Termination of the Kenyatta Case Before the ICC
Transforming Legal Concepts and Gender Perceptions
Exploring Efforts to Resolve the Tension Between the AU and the ICC over the Bashir Saga
When We Don't Speak the Same Language: The Challenges of Multilingual Justice at the ICC
The Role of the African Union in International Criminal Justice: Force for Good or Bad?
A Seed for World Peace Growing in Africa: The Kampala Amendments on the Crime of Aggression and the Monsoon of Malabo
The Rights of Victims of Serious Violations of International Human Rights Law and International Humanitarian Law: A Human Rights Perspective
Boko Haram's Insurgency in Nigeria: Exploring the Justice, Peace and Reconciliation Pathways
Ten Years of International Criminal Court Practice - Trials, Achievements and Tribulations: Is the ICC Today what Africa Expects or Wants?
Universal Jurisdiction, African Perceptions of the International Criminal Court and the New AU Protocol on Amendments to the Protocol on the Statute of the African Court of Justice and Human Rights
Punishment as Prevention? The International Criminal Court and the Prevention of International Crimes
Complementarity and Africa: Tackling International Crimes at the Domestic Level
The Legacy of the International Criminal Tribunal for Rwanda
Can there be Justice Without Reparations? Indentifying Gaps in Gender Justice
Transitional Justice and the ICC: Lessons from Rwanda
Looking Forward, Anticipating Challenges: Making Sense of Disjunctures in Meanings of Culpability
Building the Base: Local Accountability for Conflict-Period Sexual Violence
Safety and Security of Protected Witnesses and Acquitted and Released Persons: Lessons from the International Criminal Tribunal for Rwanda
Bridging the Legal Gap: The International Initiative for Opening Negotiations on a Multilateral Treaty for Mutual Legal Assistance and Extradition in the Domestic Prosecution of Atrocity Crimes