maestro
mastercard
visa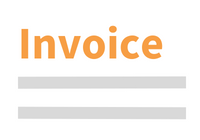 Questions about this product?
Contact our customer service
The Landscape of the Legal Professions in Europe and the USA: Continuity and Change
Book | 1st edition 2011 | United Kingdom | Alan Uzelac, C.H. van Rhee Description
The present volume deals with recent developments in the legal profession in Europe and in the United States of America from a comparative and historical perspective. Apart from discussing the legal profession in general, specific attention is paid to the Latin Notary, the Advocates, the Rechtspfleger, the State Attorney, court experts, and mediators and arbitrators. Topics addressed include the decline of Big Law in the U.S., the classification of court experts as legal professionals in Italy, the demise of anticompetitive measures in the modern legal services market, as well as the question whether mediators should be classified as 'new' legal professionals given the fact that mediation services are currently being offered by many of the 'old' legal service providers. The volume concludes with a contribution on the collaboration of various legal professions in providing for the needs of legal practice.

Technical info
More Information

| | |
| --- | --- |
| Type of product | Book |
| Format | Paperback |
| EAN / ISSN | 9781780680149 |
| Series name | Ius Commune Europaeum |
| Weight | 560 g |
| Status | Available |
| Number of pages | xxxiv + 280 p. |
| Access to exercice | No |
| Publisher | Intersentia |
| Language | English |
| Publication Date | May 16, 2011 |
| Available on Jurisquare | No |
| Available on Strada Belgique | No |
| Available on Strada Europe | No |
| Available on Strada Luxembourg | No |
Chapters
Downloads
THE LEGAL PROFESSION: GENERAL
The Balkanized American Legal Profession
The Romanian Legal Profession
THE JUDGE
Stress Immunity of Dutch Courts – An Empirical Survey
THE LATIN NOTARY
Just Cause for Despair among Dutch Notaries? A Twenty-first Century Crisis viewed through the Prism of European History
Future Perspectives on the Notary Profession in Europe
THE ADVOCATE
Do the Old Rules of Conduct still Fit the Modern Lawyer?
The Legal Profession and the Competitive Market in Italy
The Legal Profession in Italy: Regulation v. Competition?
How do the Private Professions in Finland and Norway Impact on Legal Aid Delivery?
THE RECHTSPFLEGER AND THE STATE ATTORNEY
Reception of the Rechtspfleger in Eastern Europe: Prospects and Difficulties
The State Attorney – Attorney for the State?
THE COURT EXPERT
The Court Expert Witness as a Legal Professional
THE MEDIATOR AND THE ARBITRATOR
Professional(s as) Mediators: Emerging Markets and the Quality of Legal Protection
Roman Foundations of the Arbitrator's Profession
THE LEGAL PROFESSION: COOPERATION IN THE SHAPING OF THE LAW
The Role of Legal Professions in Bypassing the Law: The Example of Fiducia cum Creditore