maestro
mastercard
visa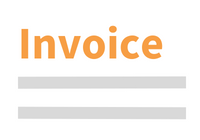 Questions about this product?
Contact our customer service
The Legal Status of Transsexual and Transgender Persons
The Legal Status
Book | 1st edition 2015 | United Kingdom | Jens Scherpe Description
'[...], this is an excellent book which is useful for those new to the field and the expert alike.' -- Christopher Stothers, International Family Law Journal, 2017

The need to allow a change of legal sex/gender in certain cases is no longer disputed in most jurisdictions, and for European countries there is no question as to whether such a change should be allowed after the decision of the European Court of Human Rights in Goodwin v. United Kingdom (Application no. 28957/95). The question has therefore shifted to what the requirements for such a change of the legal sex/gender should be. Many jurisdictions have legislated or developed an administrative approach to changing sex/gender, but the requirements differ significantly from jurisdiction to jurisdiction, particularly with regard to age, nationality and marital status, as well as the medical and psychological requirements. The latter in some jurisdictions still include surgery and sterility as a precondition, thus potentially forcing the persons concerned to choose between the recognition of their sex/gender identity and their physical integrity.

The book also examines questions that are thus far under-researched, namely what the full legal consequences of a change of legal sex/gender should be, for example with regard to existing legal relationships such as marriages and registered partnerships, but also concerning children and parentage.

The Legal Status of Transsexual and Transgender Persons is the result of an international research project, including not only national reports from 14 European and non-European jurisdictions but also two chapters that look at legal sex/gender changes from a Christian perspective and one chapter from a medical-psychological perspective. The final comparative chapter compares and contrasts the different approaches and requirements and makes recommendations for best practice and law reform.




Technical info
More Information

| | |
| --- | --- |
| Type of product | Book |
| Format | Paperback |
| EAN / ISSN | 9781780681962 / 9781780685588 |
| Weight | 1100 g |
| Status | Available |
| Number of pages | xiv + 664 p. |
| Access to exercice | No |
| Publisher | Intersentia |
| Language | English |
| Publication Date | Dec 22, 2015 |
| Available on Jurisquare | No |
| Available on Strada Belgique | No |
| Available on Strada Europe | No |
| Available on Strada Luxembourg | No |
Chapters
Downloads
Introduction
PART I. Medical/Psychological Views
Transgenderism and Transsexuality: Medical and Psychological Viewpoints
PART II. Christian Views
Transgenderism and the Christian Church: An Overview
Metamorphosis and (Trans) Migrations: Spiritual Dimensions of Gender Transition
PART III. Legal Views
Questionnaire
PART III. Legal Views (Europe)
Belgium and the Netherlands
Czech Republic
Denmark
England and Wales
Germany
Ireland
Italy
Spain
Sweden
Turkey
PART III. Legal Views (Asia)
Hong Kong Special Administrative Region
Japan
Singapore
Taiwan
PART III. Legal Views (Australia and New Zealand)
Varieties of Decision-Making: Reflections on Deciding Re Kevin
Australia
New Zealand
PART III. Legal Views (North and South America)
Argentina
USA
PART IV. Conclusion
Comparative Analysis and Recommendations