maestro
mastercard
visa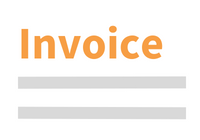 Questions about this product?
Contact our customer service
The Limits of Criminal Law (student edition)
Anglo-German Concepts and Principles
Book | 1st edition 2018 | United Kingdom | Matthew Dyson, Benjamin Vogel Description
Hardback edition also available here.

The Limits of Criminal Law shines light from the outer edges of the criminal law in to better understand its core. From a framework of core principles, different borders are explored to test out where criminal law's normative or performative limits are, in particular, the borders of crime with tort, non-criminal enforcement, medical law, business regulation, administrative sanctions, counter-terrorism and intelligence law.

The volume carefully juxtaposes and compares English and German law on each of these borders, drawing out underlying concepts and key comparative lessons. Each country offers insights beyond their own laws. This double perspective sharpens readers' critical understanding of the criminal law, and at the same time produces insights that go beyond the perspective of one legal tradition.

The book does not promote a single normative view of the limits of criminal law, but builds a detailed picture of the limits that exist now and why they exist now. This evidence-led approach is particularly important in an ever more interconnected world in which different perceptions of criminal law can lead to profound misunderstandings between countries. The Limits of Criminal Law builds picture of what shapes the criminal law, where those limits come from, and what might motivate legal systems to strain, ignore or strengthen those limits. Some of the most interesting insights come out of the comparison between German systematic approach and doctrinal limits with English law's focus on process and judgment on individual questions.
__________

Matthew Dyson is an Associate Professor in the Faculty of Law, University of Oxford. He is an associate member of 6KBW College Hill Chambers, a Research Fellow of the Utrecht Centre for Accountability and Liability Law and Vice President of the European Society for Comparative Legal History.

Benjamin Vogel is Senior Research Fellow at the Max Planck Institute for Foreign and International Criminal Law in Freiburg, Germany. He is Assistant Editor of the Foreign Review of the Zeitschrift für die gesamte Straf-rechtswissenschaft.


Technical info
More Information

| | |
| --- | --- |
| Type of product | Book |
| Format | Paperback |
| EAN / ISSN | 9781780687896 |
| Weight | 1000 g |
| Status | Available |
| Number of pages | xxxii + 598 p. |
| Access to exercice | No |
| Publisher | Intersentia |
| Language | English |
| Publication Date | Oct 25, 2018 |
| Available on Jurisquare | No |
| Available on Strada Belgique | No |
| Available on Strada Europe | No |
| Available on Strada Luxembourg | No |
Chapters
Downloads
Chapter 1. Introduction
Chapter 2. Core Principles of English Criminal Law
Chapter 3. The Core Legal Concepts and Principles Defining Criminal Law in Germany
Chapter 4. Core Principles Compared
Chapter 5. Overlap, Separation and Hybridity Across Crime and Tort
Chapter 6. Propria and Boundaries of Crime and Tort
Chapter 7. Crime and Tort Compared
Chapter 8. Medicine and the Criminal Law in England and Wales
Chapter 9. Medicine and the Limits of Criminal Law in Germany
Chapter 10. Crime and Medical Compared
Chapter 11. Criminal Law in England and Wales
Chapter 12. Criminal Law as a Regulatory Tool
Chapter 13. Crime and Regulation Compared
Chapter 14. The Role of Administrative Sanctions in Criminal Law
Chapter 15. Administrative Sanction Law in Germany
Chapter 16. Administrative Sanctions Compared
Chapter 17. State Responses to Criminal Offences in England and Wales and the Problem of Equality
Chapter 18. Alternative Enforcement Mechanisms in Germany
Chapter 19. Alternative Enforcement Compared
Chapter 20. Countering Terrorism at the Limits of Criminal Liability in England and Wales
Chapter 21. Countering Terrorism at the Limits of Criminal Liability in Germany
Chapter 22. Counter-Terrorism Compared
Chapter 23. Intelligence and the Criminal Law in England and Wales
Chapter 24. Intelligence and Crime Control in the Security Law of Germany
Chapter 25. Crime and Intelligence Compared
Chapter 26. Reflections on Criminal Law in England and Germany