maestro
mastercard
visa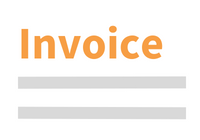 Questions about this product?
Contact our customer service
The Performance of Memory as Transitional Justice
Book | 1st edition 2014 | United Kingdom | S. Elizabeth Bird, Fraser M. Ottanelli Description
Based on case studies spanning time and geography from the Spanish to the Nigerian civil wars, to government repression in Argentina, genocidal policies in Guatemala and Rwanda and on to forced population removal in Australia and Israel, this collection represents a focused attempt to come to grips with some of the strategies used to express traumatic memory work. Together, the essays constitute a kaleidoscope of new approaches to show how such performances of memory contribute to transitional justice efforts, demonstrating the complexities of striving for justice and reconciliation through the public expression of shared memories of violence.


Technical info
More Information

| | |
| --- | --- |
| Type of product | Book |
| Format | Hardback |
| EAN / ISSN | 9781780682624 / 9781839700651 |
| Series name | Series on Transitional Justice |
| Weight | 470 g |
| Status | Available |
| Number of pages | viii + 202 p. |
| Access to exercice | No |
| Publisher | Intersentia |
| Language | English |
| Publication Date | Dec 18, 2014 |
| Available on Jurisquare | No |
| Available on Strada Belgique | No |
| Available on Strada Europe | No |
| Available on Strada Luxembourg | No |
Chapters
Downloads
Introduction
PART I. THE LIMITS AND POTENTIAL OF TRANSITIONAL JUSTICE MECHANISMS
Chapter 1. Troubles with Truth Commissions: Putting the Moral Aims of Truth Commissions to the Fore
Chapter 2. Legalising Collective Remembrance after Mass Atrocities
Chapter 3. The Politics of Reparations and Apologies: Historical land Symbolic Justice within the Rwandan Conte
PART II. THE WORK OF NARRATIVE IN RECALIBRATING NATIONAL MEMORY
Chapter 4. Stories Told and Untold: Reparation, Recognition and Reshaping National Memories in Australia
Chapter 5. Competing Narratives in Rwandan Reconciliation
Chapter 6. Where Is My Grandfather? Impunity and Memory in Spain
Chapter 7. The Role of Direct-Experience People in Promoting Transitional Justice: The Israeli Case
PART III. MEMORY WORK AS TRANSITIONAL JUSTICE
Chapter 8. The Asaba Memorial Project: Negotiating a Community Collaboration
Chapter 9. Testimonies of Violence in Post-Conflict Guatemala: Circulation and the Transnational Politics of Misrecognition
Chapter 10. Conceptualising Alternative Forms of Justice: The Politics of Memorialisation in Rwanda
Chapter 11. Memories of Violence: Literature and Transitional Justice in Argentina
Chapter 12. Majdanek: The Work of Memory