maestro
mastercard
visa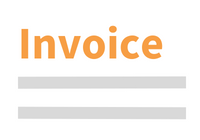 Questions about this product?
Contact our customer service
The Power Distribution System Operator under EU, Belgian and Dutch Law
Book | 1st edition 2023 | Belgium, Europe | Simon Vanhove Also available on Strada lex
Description
This book analyses the new and emerging role of the electricity distribution system operator (DSO) in the energy transition. The concept of a neutral market facilitator is introduced to characterise this role. In a world of active customers at the distribution level, the DSO will be a central actor, responsible for facilitating these transactions and entities such as energy sharing, peer-to-peer trading, flexibility ... In addition, the DSO will also increasingly rely on market transactions to purchase technical products and services.

Another major contribution of this book is to advance the concept of private energy law. It thus proposes a different analytical lens than is usually used. From a private law perspective, this approach focuses on the nature of these new transactions and entities. Starting from an analysis of EU energy law, this book examines national implementation in Belgium and the Netherlands. It describes and compares the solutions adopted by each of the Belgian regions (Flanders, Wallonia, Brussels-Capital) and the Netherlands.

Simon Vanhove holds a PhD in law from KU Leuven (2023) and is currently working as a postdoctoral researcher at UGent. He is also a member of the Brussels Bar.


Digital version available on :
You have a subscription? Activate the digital version for free with the code in the book.
Technical info
More Information

| | |
| --- | --- |
| Type of product | Book |
| Format | Hardback |
| EAN / ISSN | 9781839704048 |
| Series name | Public Law Collection |
| Weight | 800 g |
| Status | Available |
| Number of pages | xiv + 288 p. |
| Access to exercice | No |
| Publisher | Intersentia |
| Language | English |
| Publication Date | Oct 1, 2023 |
| Available on Jurisquare | Yes |
| Available on Strada Belgique | Yes |
| Available on Strada Europe | No |
| Available on Strada Luxembourg | No |
Chapters
Downloads
Chapter 1. Introduction, Context and Research Methodology
Chapter 2. The distribution system operator (DSO) as a 'neutral market facilitator' under EU, Belgian and Dutch law
Chapter 3. The Active Customer and the Trend Towards Private Energy Law
Chapter 4. DSO Governance in the Energy Transition: Regulatory Sandboxes as Micro-Laboratories
Chapter 5. Conclusions and Reflections
Selected bibliography