maestro
mastercard
visa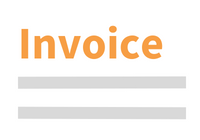 Questions about this product?
Contact our customer service
The Right to Mental Health
A Human Rights Approach
Book | 1st edition 2023 | World | Natalie Abrokwa Description
The COVID-19 pandemic has made mental health a global priority. Despite the increasing recognition of the significance of mental health, there are still questions about how existing human rights laws can be understood and used to fully promote and protect people's mental health.

The objective of this study is to advance the right to mental health. To achieve this, the study brings together (1) the components of mental health stipulated in the highest attainable standard of health norm, and (2) other unique and interdependent human rights that are relevant to mental health, and integrates them into an extensive "right to mental health" framework. Additionally, pertinent legal challenges are discussed and the influence of tradition on issues related to mental health is highlighted.

The book demonstrates that the existing right to the highest attainable standard of health is inadequate to fully promote and protect the right to mental health, particularly regarding access to quality mental healthcare. Relevant additional human rights in the Convention on the Rights of Persons with Disabilities are examined to address these shortcomings. Furthermore, Ghana and Germany's country studies offer practical solutions for the controversies surrounding involuntary interventions in emergency situations and decision-making support in cases of mental incapacity. In conclusion, recommendations are provided to international, regional and national actors to inform law and policies on the right to mental health within a comprehensive and meaningful human rights structure.

Technical info
More Information

| | |
| --- | --- |
| Type of product | Book |
| Format | Paperback |
| EAN / ISSN | 9781839703591 |
| Series name | Human Rights Research Series |
| Weight | 600 g |
| Status | Available |
| Number of pages | xvi + 324 p. |
| Access to exercice | No |
| Publisher | Intersentia |
| Language | English |
| Publication Date | Jun 6, 2023 |
| Available on Jurisquare | No |
| Available on Strada Belgique | No |
| Available on Strada Europe | No |
| Available on Strada Luxembourg | No |
Chapters
Downloads
PART 1. CONCEPT AND PROBLEM
Chapter 1. Introduction
Chapter 2. Mental Health and Mental Healthcare: Background and Content
PART 2. THE RIGHT TO MENTAL HEALTH AND THE APPLICABLE HUMAN RIGHTS FRAMEWORK
Chapter 3. Mental Health as a Human Right: The Evolving Framework
Chapter 4. The Right to Health Norm and Mental Health
Chapter 5. A Human Rights Approach to Psychosocial Disability
PART 3. COUNTRY STUDY ANALYSIS
Chapter 6. Bridging Theory and Practice through Country Studies
PART 4. ADVANCING THE RIGHT TO MENTAL HEALTH: CONCLUSIONS AND RECOMMENDATIONS
Chapter 7. Conclusions and Recommendations
List of Instruments
List of Cases
United Nations Documents
Documents of Other Bodies
List of Tables
Samenvatting (Dutch Summary)
Selected Bibliography
Curriculum Vitae