maestro
mastercard
visa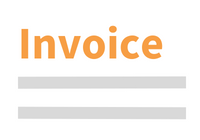 Questions about this product?
Contact our customer service
The Road to Reconciliation?
Optimizing the Legitimacy and Efficacy of The International Criminal Court within The African Union and Africa
Book | 1st edition 2023 | World | Ingrid Roestenburg-Morgan Description
It is close to a decade now that tensions continue to obstinately persist between the International Criminal Court (ICC) and the African Union (AU) to the point of numerous threatened en masse withdrawals by African States from the Rome Statute. The latter of which have been vociferously outed and spurred on by the African Union. This, automatically following in the wake of an all exclusive African caseload comprising influential African Heads of State, all of whom have been indicted by the ICC. As a result of these ongoing tensions a legitimacy crisis of the ICC in Africa has been predicated on this basis with the foremost accusation labeling the ICC as a neocolonialist organization bent on derailing peace and sovereignty in Africa. Hurled accusations like these, against the Court, has propelled a negative perception of the ICC in Africa which accordingly and likewise brings with it the question whether the ICC is able to effect legitimate, meaningful and effective justice in Africa?


The main aim of this thesis is therefore to determine whether the ICC is indeed
suffering from such a legitimacy crisis particularly within the African Union, and then by extension in Africa, and to subsequently explore and reduce this legitimacy crisis under common identified legitimacy deficient fault lines. As such, this research aims to address identified rifts, propose solutions and enhance the legitimacy and efficacy of the ICC and its Prosecutor within the African Union and most importantly within Africa. The end goal of this thesis is thus to facilitate what might be considered a type of political reconciliation between both institutions, a rebuilding of the fractured relationship that now supposedly exists between the ICC and AU. The latter goal of reconciliation is considered crucial not only for the development and protection of human rights in Africa, particularly in terms of combatting impunity, but also is considered pertinent for an in depth understanding of human rights and its trajectory on the African continent which necessitates a deeper acknowledgement by the ICC and affiliated proponents on the dynamics that shape the African response to pivotal ICC criticisms.

Technical info
More Information

| | |
| --- | --- |
| Type of product | Book |
| Format | Paperback |
| EAN / ISSN | 9781839703720 |
| Series name | Human Rights Research Series |
| Weight | 740 g |
| Status | Available |
| Number of pages | xvi + 414 p. |
| Access to exercice | No |
| Publisher | Intersentia |
| Language | English |
| Publication Date | Sep 29, 2023 |
| Available on Jurisquare | No |
| Available on Strada Belgique | No |
| Available on Strada Europe | No |
| Available on Strada Luxembourg | No |
Chapters
Downloads
Chapter 1: Introduction
PART I. INSTITUTIONAL LEGITIMACY
Chapter 2: Determinants of Institutional Legitimacy at the ICC
Chapter 3: AU Perspectives and Determinants of Legitimacy
PART II. JURISDICTIONAL LEGITIMACY
Chapter 4: Jurisdictional Legitimacy through Complementarity
Chapter 5: The Meaning of Justice and its Impact on Article 53 of the Rome Statute
Chapter 6: The Interaction of Alternative Justice Mechanisms with the Principle of Complementarity
PART III. CULTURAL LEGITIMACY
Chapter 7: The Quest for Cultural Legitimacy under International Human Rights and Criminal Law
Chapter 8: Cultural Paradigms Facing the International Criminal Court
PART IV. FINAL CONCLUSIONS AND THOUGHTS
Chapter 9: Conclusion
Bibliography