maestro
mastercard
visa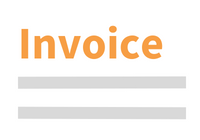 Questions about this product?
Contact our customer service
The Sir Hugh Laddie Lectures
The First Ten Years
Book | 1st edition 2019 | United Kingdom | Robin Jacob Description
This volume is a compendium of the Sir Hugh Laddie Lectures delivered at University College London (UCL) in the period between 2009 and 2018. This is a public lecture series organised by the Institute of Brand and Innovation Law (IBIL) at UCL Faculty of Laws in honour of IBIL's founder – Professor Sir Hugh Laddie.

Presented as a collection of verbatim lecture transcripts, rather than formal papers, the book brings the subjects to life by providing the reader with a 'fly on the wall' experience. As distinguished IP judges, academics and policy makers, the eminent men and women who gave these lectures have all played a prominent role in shaping the recent development of intellectual property law. The lecture forum affords them the opportunity to speak in a personal capacity, often with surprising candour, which casts what may seem well-worn subject matter in a new and interesting light.

The book, as a whole, highlights controversial legislative policies and decisions, tracks legal shifts and affords extra-judicial perspectives, providing an enlightening and historically relevant snapshot of intellectual property over the last decade. In doing so, it not only provides a valuable reference source for the UK and international IP community but also provides anyone with a true interest in intellectual property law a set of eminently readable essays.

Contents and Contributors:
•Preface
The Rt. Hon. Professor Sir Robin Jacob
•The Insatiable Appetite for Intellectual Property Rights
Sir Hugh Laddie, QC
•The Function of a Trade Mark: Hugh Laddie and the European Court of Justice
The Rt. Hon. Lord Leonard Hoffmann
•From National Patent Litigation to a European Patent Court: A Dream, A Wish or Soon Reality?
Raimund Lutz
•Killing the Goose that Laid the Golden Egg: Too Many Trade Marks? Use and Intention to Use in EU Trade Mark Law.
The Hon. Mrs Justice (Fidelma) Macken
•The Growing Imperative to Internationalise the Law
Judge Randall R. Rader
•Community Trade Marks: Are they a Swiss Cheese?
Professor Dr. Joachmin Bornkamm
•Culture of the Public Domain: A Good Thing?
Professor Hugh Hansen, Fordham Law School
•IP and Advocacy
Judge Alex Kozinski
•Patents and Populism
The Hon. Dr Annabelle Bennett AO SC
•Towards a Global Copyright Law?
Shira Perlmutter
•Apologia pro vita sua: A hifi retrospective and a modest prospective
His Honour Michael Fysh QC SC


The Rt. Hon. Professor Sir Robin Jacob has been variously a leading member of the Intellectual Property Bar, a High Court judge and a judge in the Court of Appeal of England and Wales. His primary expertise is intellectual property law. He left the Court of Appeal in 2011 to take up his current position as the Sir Hugh Laddie Chair in Intellectual Property Law, and Director of the Institute of Brand and Innovation Law at the Faculty of Laws, University College London.

Technical info
More Information

| | |
| --- | --- |
| Type of product | Book |
| Format | Hardback |
| EAN / ISSN | 9781780688503 / 9781780688763 |
| Weight | 600 g |
| Status | Available |
| Number of pages | xviii + 218 p. |
| Access to exercice | No |
| Publisher | Intersentia |
| Language | English |
| Publication Date | Jul 1, 2019 |
| Available on Jurisquare | No |
| Available on Strada Belgique | No |
| Available on Strada Europe | No |
| Available on Strada Luxembourg | No |
Chapters
Downloads
The Insatiable Appetite for Intellectual Property Rights
The Function of a Trade Mark: Hugh Laddie and the European Court of Justice
From National Patent Litigation to a European Patent Court: A Dream, A Wish, or Soon, Reality?
Killing the Goose that Laid the Golden Egg: Too Many Trade Marks? Use and Intention to Use in EU Trade Mark Law
The Growing Imperative to Internationalise the Law
Community Trade Marks: A Swiss Cheese?
The Culture of the Public Domain: A Good Thing?
IP and Advocacy
Patents and Populism
Towards a Global Copyright Law?
Apologia Pro Vita Sua: A HiFi Retrospective and a Modest Prospective