maestro
mastercard
visa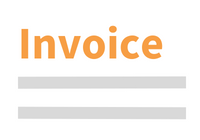 Questions about this product?
Contact our customer service
The social security position of irregular migrant workers
New insights from national social security law and international law
Book | 1st edition 2011 | Europe | Klaus Kapuy Description
How should a State treat an irregular migrant worker, i.e. a foreign worker without authorisation to stay and/or work in the country, who is confronted with the realisation of a social risk? For instance, how should the State deal with an irregular migrant worker who becomes incapacitated for work due to a labour accident? Should he/she be treated like any other worker and qualify for income replacement benefits, medical benefits and labour-market reintegration measures? Or should the worker be denied benefits since he/she lacks work authorisation and may also lack authorisation to be in the country?

This book addresses these questions and sets out proposals on how irregular migrant workers should be treated in national social security law. These are based on an analysis of the current social security position of irregular migrant workers and of a reference group, i.e. a country's own nationals who engage in undeclared work, in three selected Western States: Belgium, Canada and the Netherlands. In addition, the author conducts an in-depth investigation of the existing international legal framework (UN, ILO, EU, and CoE law), in order to ascertain the legal limits of any proposal on the legal position of irregular migrant workers.


About the book
'Already the choice of the topic raises curiosity and interest and calls for reading the book. The method of comparing the legal position of the two identified groups in countries which have all developed social security systems but also display significant differences, contributes to further increasing the interest of the reader. It is a bold and arduous endeavour to undertake an analysis of this character and these dimensions, but the author manages not only to reach his goals but also to highlight important – albeit quite ignored so far – aspects.
One of the major qualities of the book is that, despite its volume and the complexity of the issues addressed, it is easily readable all the way. The material is vast but the author manages to handle it and present it to the reader in a very systematic and pedagogic way. This can, at least partly, be attributed to the chosen method and the social-risk-by-social risk examination, which makes the structure of the book very clear and easy to follow.
In conclusion, the book is an excellent sample of high-quality legal research and a valuable contribution to the development of social security research, and in particular research about the legal position of irregular migrant workers. It has multiple functions and can be used in different ways, both by those who are interested in an in-depth analysis of the question of social security protection of irregular migrant workers, and by those who are in search of qualified knowledge with respect to particular branches of social security in the examined legal systems. It can also be a useful tool for authorities and others who are in various ways active in the field of social security protection of irregular migrant workers and their families;'
Vicki Paskalia in 50 CMLR (2013)


About the author
Klaus Kapuy is a legal researcher specialising in the field of European, international and comparative social security law. Among other subjects, his previously published works deal with the European Court of Human Rights and social security, regular and irregular migrant workers and questions of social security, and social security issues in European Union law. The author obtained his PhD at the University of Leuven, Belgium.

Technical info
More Information

| | |
| --- | --- |
| Type of product | Book |
| Format | Paperback |
| EAN / ISSN | 9781780680309 |
| Series name | Ius Commune Europaeum |
| Weight | 1400 g |
| Status | Available |
| Number of pages | xxxiv + 752 p. |
| Access to exercice | No |
| Publisher | Intersentia |
| Language | English |
| Publication Date | Oct 6, 2011 |
| Available on Jurisquare | No |
| Available on Strada Belgique | No |
| Available on Strada Europe | No |
| Available on Strada Luxembourg | No |
Chapters
Downloads
INTRODUCTION
PART I. INTERNATIONAL LEGAL FRAMEWORK
Chapter 1. United Nations
Chapter 2. International Labour Organization
Chapter 3. Council of Europe
Chapter 4. European Union
Chapter 5. Conclusions and comparison
PART II. NATIONAL SOCIAL SECURITY LAW
PART IIA. BELGIUM
PART IIB. CANADA
PART IIC. THE NETHERLANDS
PART III. LAW COMPARISON
PART IV. FINAL CONSIDERATIONS
Chapter 1. Application of the social security logic
Chapter 2. Changes in the countries
Chapter 3. Concluding remarks