maestro
mastercard
visa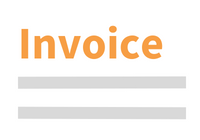 Questions about this product?
Contact our customer service
The UNESCO Convention on the Diversity of Cultural Expressions
A Tale of Fragmentation in International Law
Book | 1st edition 2012 | World | Toshiyuki Kono, Steven Van Uytsel Description
This book fills a gap in the literature on how the Convention for the Protection and Promotion of the Diversity of Cultural Expressions positions itself within the bigger field of public international law. Several studies have been undertaken regarding the relationship of this Convention with the trade regime. However, the drafting process of the Convention brought many more than only trade issues to the forefront, such as heritage law, human rights law, or development law issues. This book investigates to what extent the Convention has impact on these various fields of law and thus aims at clarifying the Convention's contribution to the fragmentation of public international law.


About the book
'[The] scientific rigor which has guided the development of this collective work under the visibly stimulating direction of Toshiyuki Kono and Steven Van Uytsel, should be stressed. […] This book nourishes on the major issues that divides the public international law doctrine - that of unity or fragmentation of international law. […] The very useful review of binding or simply declarative legal standards (treaties, declarations, guidelines, free trade agreements and European Community law) is which are linked to the issue of cultural diversity as well as a particularly rich, detailed, and ordered bibliography should be applauded.'
Stéphane Pessina Dassonville in Droit et Societé (2014) 249



About the editors
Toshiyuku Kono is a Distinguished Professor of Law at Kyushu University. Kono is the author of "The Impact of Uniform Laws on the Protection of Cultural Heritage and the Preservation of Cultural Heritage in the 21st Century" (Brill, 2010) and "Intangible Cultural Heritage and Intellectual Property: Communities, Cultural Diversity and Sustainable Development" (Intersentia, 2009). Kono also holds the position of Chairman of the Committee for Cultural Affairs of UNESCO National Commission (Japan) and Board Member of ICOMOS Japan, Member of the Executive Committee of ICOMOS, Member of the Committee for Heritage Law of the International Law Association and Vice-President of the International Academy of Comparative Law.

Steven Van Uytsel is Associate Professor of Law at Kyushu University. Van Uytsel is the author of works like "Philosophies behind the Intangible Cultural Heritage Convention: Equality in Heritage Protection, Community Recognition and Cultural Diversity" (2012) and "Inventory Making and Fairy Tales: Safeguarding of Intangible Cultural Heritage in an Historical Perspective" (2009).

With contributions by: Rostam J. Neuwirth, Carol Balassa, Ivan Bernier, Federico Lenzerini, Yvonne Donders, Eva Brems, Anna Meijknecht, Tania Voon, Branislav Hazucha, Lilian Richieri Hanania, Hélène Ruiz Fabri, David Throsby, Evangelia Psychogiopoulou, Christa Rautenbach.

Technical info
More Information

| | |
| --- | --- |
| Type of product | Book |
| Format | Paperback |
| EAN / ISSN | 9789400000032 / 9781839702679 |
| Series name | International Law |
| Weight | 983 g |
| Status | Available |
| Number of pages | xx + 478 p. |
| Access to exercice | No |
| Publisher | Intersentia |
| Language | English |
| Publication Date | Sep 11, 2012 |
| Available on Jurisquare | No |
| Available on Strada Belgique | No |
| Available on Strada Europe | No |
| Available on Strada Luxembourg | No |
Chapters
Downloads
INTRODUCTORY PART. POSITIONING THE CONVENTION ON THE DIVERSITY OF CULTURAL EXPRESSIONS
The Convention on the Diversity of Cultural Expressions. Beyond a Trade and Culture Convention
PART I. THE CONVENTION ON THE DIVERSITY OF CULTURAL EXPRESSIONS REVISITED
The Convention on the Diversity of Cultural Expressions. A Critical Analysis of the Provisions
The Impact of the U.S. Position in the Trade and Culture Debate. Negotiation of the Convention on the Diversity of Cultural Expressions
The Convention on the Protection and the Promotion of the Diversity of Cultural Expressions. A Cultural Analysis
PART II. HERITAGE LAW & THE CONVENTION ON THE DIVERSITY OF CULTURAL EXPRESSIONS
The 1972 World Heritage Convention and the Convention on the Diversity of Cultural Expressions
Intangible Cultural Heritage and the Convention on the Diversity of Cultural Expressions
PART III. HUMAN RIGHTS & THE CONVENTION ON THE DIVERSITY OF CULTURAL EXPRESSIONS
Cultural Rights and the Convention on the Diversity of Cultural Expressions. Included or Ignored?
Civil and Political Rights and the Convention on the Diversity of Cultural Expressions
The Convention on the Diversity of Cultural Expressions. What is Its Added Value for Minorities and Indigenous Peoples?
PART IV. TRADE AND INTELLECTUAL PROPERTY & THE CONVENTION ON THE DIVERSITY OF CULTURAL EXPRESSIONS
The Convention on the Diversity of Cultural Expressions and Its Impact on the "Culture and Trade Debate". A Critical Evaluation after 5 Years
Substantive WTO Law and the Convention on the Diversity of Cultural Expressions
Intellectual Property and Cultural Diversity. Two Views on the Relationship between Market and Culture
PART V. DEVELOPMENT & THE CONVENTION ON THE DIVERSITY OF CULTURAL EXPRESSIONS
International Cooperation on Development and the Convention on the Diversity of Cultural Expressions
Sustainable Development and the Convention on the Diversity of Cultural Expressions
PART VI. IMPLEMENTATION OF AND VIEWS ON THE CONVENTION ON THE DIVERSITY OF CULTURAL EXPRESSIONS
The Convention on the Diversity of Cultural Expressions and the European Union. The Quest for Competence and Implementation
Implementation of the Convention on the Diversity of Cultural Expressions in South Africa. Perspectives from a 'Developing Country'
Table of International Treaties and Conventions
Table of Charters, Declarations, Recommendations, and Resolutions
Table of Operational Guidelines
Table of Free Trade Agreements
Table Of European Legislative Acts, Conclusions, Recommendations and Resolutions