maestro
mastercard
visa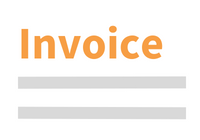 Questions about this product?
Contact our customer service
The United States and International Criminal Tribunals
An Introduction
Book | 1st edition 2012 | World | Harry M. Rhea Description
The Relationship between the United States and international criminal tribunals dates back to at least the First World War. Currently, there are many anti-American criticisms throughout the international legal community concerning the foreign relations policies of the United States, in particular, its position on the International Criminal Court. Written by an emerging scholar in the field of international criminal justice, this book considers over 150 years of United States policies on international criminal tribunals and the prosecution of international crimes. Relying on archival research, Harry M. Rhea demonstrates how the United States has remained consistent supporting all multinational and international criminal tribunals without supporting the International Criminal Court.


'Is it exceptionalism, or is it just the ambivalence of a superpower? This is a fascinating account of the attitude of the United States over time to international criminal tribunals. It makes excellent use of much underutilized archive material.'
Roger S. Clark, Board of Governors Professor, Rutgers School of Law, Camden, New Jersey.

'Meticulously documented with a focus on primary sources, Dr. Rhea's book vividly demonstrates that US policy toward international criminal tribunals has been over 150 years in the making. Its unique historic treatment renders this book essential reading for policy-makers, practitioners, and academic researchers working in the area of international criminal justice.'
Michael P. Scharf, Associate Dean for Global Legal Studies and John Deaver Drinko--Baker and Hostetler Professor of Law, Case Western Reserve University School of Law

'Drawing upon archival sources that have not previously been studied by scholars, Dr. Rhea explores the complex and seemingly contradictory relationship of the United States and international justice. This is an important contribution to our emerging understanding of the subject.'
William Schabas, Professor of international law, Middlesex University and Professor of international criminal law and human rights, Leiden University


About the Author:
Harry M. Rhea is Assistant Professor of Criminal Justice at Florida International University. He is a former United States Marine and holds a B.A. from Rutgers University, an M.S. from Saint Joseph's University, and a Ph.D. from the Irish Centre for Human Rights at the National University of Ireland, Galway. His research focuses specifically on United States foreign policy and international criminal justice.

Technical info
More Information

| | |
| --- | --- |
| Type of product | Book |
| Format | Paperback |
| EAN / ISSN | 9789050959544 |
| Series name | Supranational Criminal Law: Capita Selecta |
| Weight | 389 g |
| Status | Available |
| Number of pages | xvi + 218 p. |
| Access to exercice | No |
| Publisher | Intersentia |
| Language | English |
| Publication Date | Sep 14, 2012 |
| Available on Jurisquare | No |
| Available on Strada Belgique | No |
| Available on Strada Europe | No |
| Available on Strada Luxembourg | No |
Chapters
Downloads
Introduction
Chapter 1. Pre-First World War Era
Chapter 2. Post-First World War Era
Chapter 3. Interwar Era
Chapter 4. Post-Second World War Era
Chapter 5. Cold War Era
Chapter 6. Post Cold-War Era
Chapter 7. Creating the International Criminal Court: 1989 – Rome Conference
Chapter 8. International Criminal Court: Post-Rome Conference – 2012
Chapter 9. Conclusion