maestro
mastercard
visa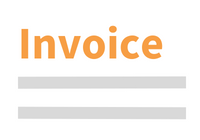 Questions about this product?
Contact our customer service
The Women's Convention Turned 30
Achievements, Setbacks, and Prospects
Book | 1st edition 2012 | United Kingdom | Ingrid Westendorp Description
The Convention on the Elimination of All Forms of Discrimination Against Women is a treaty for all girls and women in this world. After 30 years it is still valid and necessary both in developed and in developing States. This image is clearly conveyed by the authors of this book, who represent a wide variety of national and cultural backgrounds, and who have put the implementation of the provisions in the Convention to the test both in modern and in traditional societies. In addition, some chapters pay attention to issues that are not contained in the treaty itself but that greatly impact the realization of women's human rights, such as gender mainstreaming, gender-based violence, and corruption. The strengths and weaknesses, and the future potential of the Convention as well as the work of its monitoring body are critically analyzed and compared to other human rights treaties and organs. It becomes clear that, irrespective of the existing flaws, the Convention is the best option for achieving women's equality.

With contributions by Margreet de Boer, Martine Boersma, Marjolein van den Brink, Fons Coomans, Tilly Draaisma, Cees Flinterman, Gerard-René de Groot, Sille Jansen, Menno T. Kamminga, Jasper Krommendijk, Pauline Kruiniger, Fleur van Leeuwen, Phyllis Livaha, Zoé Luca, Nishara Mendis, Jule Mulder, Rolanda Oostland, Kate Rose-Sender, Samira Sakhi, Dagmar Schiek, Jennifer Sellin, Laura Visser, Lisa Waddington, Antonia Waltermann, Ingrid Westendorp, Anja Wiesbrock, Marjan Wijers.

Technical info
More Information

| | |
| --- | --- |
| Type of product | Book |
| Format | Paperback |
| EAN / ISSN | 9781780680859 |
| Series name | Maastricht Series in Human Rights |
| Weight | 854 g |
| Status | Available |
| Number of pages | xxxii + 160 p. |
| Access to exercice | No |
| Publisher | Intersentia |
| Language | English |
| Publication Date | Oct 17, 2012 |
| Available on Jurisquare | No |
| Available on Strada Belgique | No |
| Available on Strada Europe | No |
| Available on Strada Luxembourg | No |
Chapters
Downloads
Chapter 1. Introduction
Chapter 2. The United Nations and the Promotion and Protection of Women's Human Rights: A Work in Progress
Chapter 3. The Essence of Discrimination Against Women: An Interpretation by CEDAW and the European Union
Chapter 4. The Principle of Equality
Chapter 5. Temporary Special Measures under the Women's Convention and Positive Action under EU Law: Mutually Compatible or Irreconcilable?
Chapter 6. Using Culture to Achieve Equality
Chapter 7. 'Because to me, a Woman Who Speaks in Public is a Public Woman': 30 Years Women's Convention and the Struggle to Eliminate Discrimination of Women in the Field of Trafficking and Prostitution
Chapter 8. Articles 7 and 8: The Added Value of the Women's Convention and the Dutch Case of the Christian Party
Chapter 9. Equal Treatment of Women and Men in Nationality Law
Chapter 10. Barriers to Girls' Right to Education in Afghanistan
Chapter 11. Equal Employment Opportunities and Equal Pay: Measuring EU Law against the Standards of the Women's Convention
Chapter 12. Women's Right to Health and International Trade – Special Reference to the GATS and the TRIPS Agreement
Chapter 13. Eradicating Female Circumcision: Changing a Harmful Social Norm through the Women's Convention
Chapter 14. Equality and Economic and Social Life Including Implications for the European Union
Chapter 15. Rural Women's Right to Land and Housing in Times of Urbanization
Chapter 16. Equality of Men and Women before the Law: Towards a New Dutch Law on Names
Chapter 17. Article 16 of the Women's Convention and the Status of Muslim Women at Divorce
Chapter 18. CEDAW: A Full Human Rights Treaty Body?
Chapter 19. Due Diligence Mania
Chapter 20. Reservations to the Women's Convention: A Muslim Problem Ill-addressed?
Chapter 21. The Optional Protocol to the Women's Convention: An Assessment of Its Eff ectiveness in Protecting Women's Rights
Chapter 22. Emerging from the Shadows: Violence Against Women and the Women's Convention
Chapter 23. The Impact of Corruption upon Women's Rights: A Neglected Area?
Chapter 24. The Impact and Effectiveness of State Reporting under the Women's Convention: The Case of the Netherlands