maestro
mastercard
visa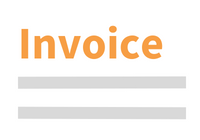 Questions about this product?
Contact our customer service
Thematic Procedures of the United Nations Commission on Human Rights and International Law
In Search of a Sense of Community
Book | 1st edition 2006 | United Kingdom | Jeroen Gutter Description
This study investigates the so-called "thematic approach" as a method available to the United Nations Commission on Human Rights to take cognizance of and to react upon violations of human rights worldwide. To this end, three different thematic procedures, the Working Group on Enforced or Involuntary Disappearances, the Special Rapporteur on Torture and the Working Group on Arbitrary Detention, have been subjected to detailed scrutiny.
The analysis of the three selected thematic procedures reviews in detail their establishment, the development of working methods and techniques such as routine transmissions, urgent appeals, on-site visits and annual reports and concludes that since 1980 thematic procedures have managed to establish, consolidate and institutionalise their working methods within the United Nations system of human rights protection. At the same time, it also concludes that the effectiveness – the ability "to produce a desired effect" – of the thematic approach must be deemed extremely limited.
In the light of these two conclusions, the study undertakes to initiate a discussion concerning the supposed changing nature of the international legal order: a move away from the so-called "statist presumption" of international law towards a vision of international law governing a constitutional order presenting more and more hierarchical features. The author concludes that, notwithstanding the desirability of achieving this objective, it is premature to assume such a change of paradigm.


About this book:
'This is an excellent overview of a topic which to date has not been researched in a comprehensive and detailed manner. It is most helpful for the student of human rights as well as for the expert.'
Wolfgang S. Heinz in the European Journal of International Law 2008 (1109).

Technical info
More Information

| | |
| --- | --- |
| Type of product | Book |
| Format | Paperback |
| EAN / ISSN | 9789050955577 |
| Series name | Human Rights Research Series |
| Weight | 795 g |
| Status | Available |
| Number of pages | xiv + 443 p. |
| Access to exercice | No |
| Publisher | Intersentia |
| Language | English |
| Publication Date | Jun 27, 2006 |
| Available on Jurisquare | No |
| Available on Strada Belgique | No |
| Available on Strada Europe | No |
| Available on Strada Luxembourg | No |
Chapters
Downloads
Chapter I. General Introduction
Chapter II. Domestic Jurisdiction and Human Rights in the United Nations
Chapter III. History and Development of Thematic Procedures (Part 1)
Chapter IV. Development of Thematic Procedures (Part 2): Working Methods
Chapter V. Conclusions