maestro
mastercard
visa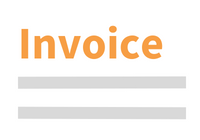 Questions about this product?
Contact our customer service
Towards a Sustainable Human Right to Water
Supporting vulnerable people and protecting water resources
Book | 1st edition 2019 | United Kingdom | Daphina Misiedjan Description
Towards a Sustainable Human Right to Water is a timely examination of a critical and time-sensitive subject in the field of human rights law. Aside from being a basic necessity for human survival, the United Nations identifies water as being a keystone of sustainable development and at the very heart of healthy ecosystems and socio-economic development. Thus, the book poses the critical question how the concept of sustainable development can contribute to the sustainable realisation of the human right to water for vulnerable people. It takes a three step approach in providing an answer to this fundamental question of our time.

Firstly, the case is made for a broadening of the scope of vulnerability to include environmental factors and it is argued that the notion of vulnerability, as it is currently understood within the human rights discourse, is too limited. It should not only be assessed by looking at the social and economic circumstances of people or at specific groups, but also by looking at the environment that one lives in. This is certainly important for the realisation of the human right to water, which impacts the unserved or underserved to greater effect as they are directly dependent on their environment. Widening the scope of vulnerability would allow for more specific targeted measures when environmental problems are considered in connection with social vulnerability.

Secondly, principles of sustainable development can be used to shape and further develop the human right to water. This would allow for the right to be realised in a sustainable manner and states could comply with both international human rights legislation and international environmental legislation. While these two fields of law have developed separately, their perspectives can nevertheless be reconciled if their different interests are balanced.

Finally, an assessment framework is developed to analyze how states can implement the human right to water in a sustainable way. Bringing together the different disciplines of law, economics and public administration, it provides for basic water system knowledge which is required for a comprehensive exploration of the main challenges, and for offering recommendations specific to a national or regional context. This framework has been applied to the situation in Suriname, demonstrating the need for multi-level interventions.

Technical info
More Information

| | |
| --- | --- |
| Type of product | Book |
| Format | Paperback |
| EAN / ISSN | 9781780686127 / 9781780686165 |
| Series name | Human Rights Research Series |
| Weight | 486 g |
| Status | Available |
| Number of pages | xxii + 264 p. |
| Access to exercice | No |
| Publisher | Intersentia |
| Language | English |
| Publication Date | Mar 7, 2019 |
| Available on Jurisquare | No |
| Available on Strada Belgique | No |
| Available on Strada Europe | No |
| Available on Strada Luxembourg | No |
Chapters
Downloads
Chapter 1. General Introduction
Chapter 2. Water and Vulnerable Groups
Chapter 3. The Human Right to Water in International Human Rights Law
Chapter 4. Sustainability in the Context of Water
Chapter 5. Enhancing the Human Right to Water
Chapter 6. Ten Building Blocks for a Sustainable Human Right to Water
Chapter 7. Suriname
Chapter 8. Conclusions