maestro
mastercard
visa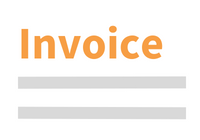 Questions about this product?
Contact our customer service
Truth and Efficiency in Civil Litigation
Fundamental Aspects of Fact-finding and Evidence-taking in a Comparative Context
Book | 1st edition 2012 | United Kingdom | C.H. van Rhee, Alan Uzelac Description
In the pursuit of justice, truth always plays a prominent role. Few if any legal systems are willing to waive the right to claim that the results of their legal processes are fair, just and above all based on the truth. In most legal systems, elaborate rules on the taking of evidence try to guarantee that an accurate, factual basis is used for the application of the law. Such rules are the core of most methods of adjudication and they are the main theme of the present volume, which focuses specifically on the rules of evidence within the context of efficiency in civil proceedings. This is not without a reason. Apart from the fact that a link between the pursuit of truth and efficiency has been emphasised since the time of ancient Rome, all legal systems must find the right balance between the amount of time and money invested in the civil trial and the thoroughness of the proof-taking stage in litigation. Obviously, a system of proof that can produce trustworthy results is in need of considerable investment of time and resources, but the amount of time available and resources is not without its limits. If a proper balance between truth and the necessary time and resources cannot be found, the whole process of litigation may be endangered.

Technical info
More Information

| | |
| --- | --- |
| Type of product | Book |
| Format | Paperback |
| EAN / ISSN | 9781780681337 |
| Serie name | Ius Commune Europaeum |
| Weight | 737 g |
| Status | Available |
| Number of pages | xviii + 402 p. |
| Access to exercice | No |
| Publisher | Intersentia |
| Language | English |
| Publication Date | Dec 10, 2012 |
| Available on Jurisquare | No |
| Available on Strada Belgique | No |
| Available on Strada Europe | No |
| Available on Strada Luxembourg | No |
Chapters
Downloads
The Pursuit of Truth in Contemporary Civil Procedure: Revival of Accuracy or a New Balance in Favour of Effectiveness?
More Facts, Less Evidence: The Growing Importance of Fact-gathering and the Demise of the Traditional Presentation of Evidence in Courts in the Netherlands
The Relevance of Truth: The Case of Mediation versus Litigation
The Antique Shop of Italian Civil procedure: Oath and Confession as Evidence
The Judgment on Facts in Italian Summary Proceedings
Expert Testimony in the Italian Judicial System: Characteristics, Questions and Comparative Views
Inspection by the Court as a Means of Evidence in Italy and The notorium facti permanentis: A Balance between Efficiency and Due Process of Law
The Demise of Trial in American Civil Procedure: How It Happened, Is It Convergence with European Civil Procedure?
Extremism in the Pursuit of Truth is our 'Virtue': The American Infatuation with Broad Discovery
Fact- and Truth-Finding in South African Civil Procedure
Efficiency and Truth in Civil Fact-finding: The Evolving Role of the Judge in Mainland China and Hong Kong and the Effect of the Policy Preference for Court Mediation on Fact-finding in the People's Courts
Rules of Evidence in Romanian Civil Procedure and Their Impact on Truth and Efficiency
Efficiency versus Fairness in Civil Procedure in Slovenia
The Jurisdiction of Russian Courts in Civil Matters
Truth and Efficiency in Russian Civil Procedure
Taking and Administering Evidence beyond the State - Some Reflections on Procedural Issues before the Court of Justice of the European Union
The Pursuit of Truth and Efficiency in Roman Arbitration Proceedings
Propter celeritatem dirimendarum litium – Presumptions and Stipulatio in Roman Law
Immediate Judgments in Civil Proceedings in the Netherlands – An Experiment