maestro
mastercard
visa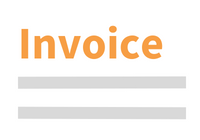 Questions about this product?
Contact our customer service
Understanding Joint Operating Agreements
Book | 1st edition 2016 | United Kingdom | Eduardo Pereira Description
The Joint Operating Agreement (JOA) is widely used in the petroleum industry as a contractual framework for joint ventures across different continents and standards.

The first part of this book deals with considerations prior to entering into a JOA, such as compliance with bribery laws; standards, practices and procedures across the petroleum industry; enforceability of JOAs and understanding decommissioning obligations. The second part focusses on key clauses within any JOA covering topics including health and safety considerations; liability and insurance; and control of operations and expenditures.

This is a unique publication dedicated to analysing all of these key practical issues faced by oil and gas companies in different parts of the world in negotiating and implementing a JOA in a single book publication.


Technical info
More Information

| | |
| --- | --- |
| Type of product | Book |
| Format | Hardback |
| EAN / ISSN | 9781780684116 / 9781780684536 |
| Weight | 845 g |
| Status | Available |
| Number of pages | xvi + 402 p. |
| Access to exercice | No |
| Publisher | Intersentia |
| Language | English |
| Publication Date | Nov 18, 2016 |
| Available on Jurisquare | No |
| Available on Strada Belgique | No |
| Available on Strada Europe | No |
| Available on Strada Luxembourg | No |
Chapters
Downloads
Introduction
Part I. Considerations Prior to Entering Into a JOA
Bribery Laws and Compliance
The Relationship with Other Joint Venture Agreements
Unitisation and Unit Operating Agreements
Key Issues Relating to JOAs in Civil Law Countries
The Relationship Between a JOA and a Host Government Instrument
Decommisioning Obligations, Practices and Procedures
Standards and Practices in JOAs Across the Petroleum Industry
Modifying the Standard JOA to Accommodate Unconventional Petroleum Projects
Part II. Setting Up a JOA
The Scope of the JOA
Addressing Health, Safety and Environment Matters
Insurance: What Should Be Insured, Who Should Be Liable for It and to What Extent?
Transfer of Interest and Change of Control in JOAs
Governing Law and Dispute Resolution Clauses in JOAs
The Challenges of Implementing an Exclusive Operation
Authorising Work and Contracts: How is the North American System Unique?
Making the Default Mechanism Fair and Enforceable
The Relationship and Challenges between a Third Party Operator, the Joint Operating Company and JOA
Accounting Procedure: Can the Operator Make a Profit? How Can the Non-Operator Control the Costs of the Consortium?
Senior Supervisor, Financial Cap and Other Restrictions on the Operator's Liabilities and their Implications
Secondment and the Project Team: A Positive Mechanism to Support the Operator or an Effective Tool to Control the Operator?