maestro
mastercard
visa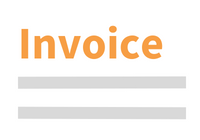 Questions about this product?
Contact our customer service
Universal Jurisdiction in Modern International Law
Expansion of National Jurisdiction for Prosecuting Serious Crimes under International Law
Book | 1st edition 2005 | United Kingdom | Mitsue Inazumi Description
This study is based on the following questions: Which jurisdiction can and should be exercised for the prosecution of individuals responsible for gross and serious violations of human rights? And especially, in this regard, what is the role of universal jurisdiction?
In explaining the modern jurisdictional regime, this study illuminates the historical phenomenon of the 'expansion' of jurisdiction in Chapter II, and conducts in-depth research particularly into universal jurisdiction in Chapter III and IV. This study explicates the notion of universal jurisdiction in history and in theory, categorizing its nature by two aspects (permissive or obligatory, and supplemental or primary), and underscores the differences between ordinary universal jurisdiction and universal jurisdiction in absentia.
Having made an analysis on the legality of jurisdiction, this study has proceeded to examine the appropriateness of exercising jurisdiction. Noting the danger of conflicts of jurisdiction, Chapter V attempts to compile some guiding rules that can be utilised in determining the appropriateness of jurisdiction, thus answering the question of 'Which jurisdiction should be exercised?'. Chapter VI then applies these guiding rules to non-territorial jurisdiction, namely universal jurisdiction.
The observations deduced from the application of the guiding rules demonstrates, together with the analysis of the legality of universal jurisdiction in Chapter IV, the role of universal jurisdiction within the modern jurisdictional regime.


Technical info
More Information

| | |
| --- | --- |
| Type of product | Book |
| Format | Paperback |
| EAN / ISSN | 9789050953665 |
| Series name | Human Rights Research Series |
| Weight | 510 g |
| Status | Available |
| Number of pages | xiv + 274 p. |
| Access to exercice | No |
| Publisher | Intersentia |
| Language | English |
| Publication Date | Apr 1, 2005 |
| Available on Jurisquare | No |
| Available on Strada Belgique | No |
| Available on Strada Europe | No |
| Available on Strada Luxembourg | No |
Chapters
Downloads
Chapter I. Introduction
Chapter II. Overview of the Modern Jurisdictional Regime
Chapter III. Historical Development of Universal Jurisdiction
Chapter IV. Universal Jurisdiction in a Conceptual Context
Chapter V. Guiding Rules by which to Solve Jurisdictional Conflicts
Chapter VI. Some Effects Relating to the Application of the Guiding Rules
Chapter VII. Conclusion