maestro
mastercard
visa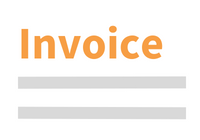 Questions about this product?
Contact our customer service
Videoconference and Remote Interpreting in Criminal Proceedings
Book | 1st edition 2012 | United Kingdom | Sabine Braun, Judith L. Taylor Description
In response to increasing mobility and migration in Europe, the European Directive 2010/64/EU on strengthening the rights to interpretation and translation in criminal proceedings has highlighted the importance of quality in legal translation and interpreting. At the same time, the economic situation is putting pressure on public services and translation/interpreting service providers alike, jeopardizing quality standards and fair access to justice. With regard to interpreting, the use of videoconference technology is now being widely considered as a potential solution for gaining cost-effective and timely access to qualified legal interpreters. However, this gives rise to many questions, including: how technological mediation through videoconferencing affects the quality of interpreting; how this is related to the actual videoconference setting and the distribution of participants; and ultimately whether the different forms of video-mediated interpreting are sufficiently reliable for legal communication. It is against this backdrop that the AVIDICUS Project (2008-11), co-funded by the European Commission's Directorate-General Justice, set out to research the quality and viability of video-mediated interpreting in criminal proceedings. This volume, which is based on the final AVIDICUS Symposium in 2011, presents a cross-section of the findings from AVIDICUS and complementary research initiatives, as well as recommendations for judicial services, legal practitioners and police officers, and legal interpreters.

Technical info
More Information

| | |
| --- | --- |
| Type of product | Book |
| Format | Paperback |
| EAN / ISSN | 9781780680972 |
| Weight | 552 g |
| Status | Available |
| Number of pages | vi + 328 p. |
| Access to exercice | No |
| Publisher | Intersentia |
| Language | English |
| Publication Date | Aug 16, 2012 |
| Available on Jurisquare | No |
| Available on Strada Belgique | No |
| Available on Strada Europe | No |
| Available on Strada Luxembourg | No |
Chapters
Downloads
Introduction
Section 1: Framework and context
The new European Directive on the rights to interpretation and translation in criminal proceedings
Videoconferencing in criminal proceedings
Section 2: Video-mediated interpreting in criminal proceedings: from practice to research
Video-mediated interpreting: an overview of current practice and research
Video-mediated interpreting in criminal proceedings: two European surveys
AVIDICUS comparative studies – part I: Traditional interpreting and remote interpreting in police interviews
AVIDICUS comparative studies – part II: Traditional, videoconference and remote interpreting in police interviews
AVIDICUS comparative studies – part III: Traditional interpreting and videoconference interpreting in prosecution interviews
The police interview using videoconferencing with a legal interpreter: a critical view from the perspective of interview techniques
Here or there? An assessment of video remote signed language interpreter-mediated interaction in court
Section 3: Technology
True-to-life requirements for using videoconferencing in legal proceedings
Conference interpreting with information and communication technologies. Experiences from the European Commission DG Interpretation
Section 4: Training
Training in video-mediated interpreting in criminal proceedings: modules for interpreting students, legal interpreters and legal practitioners
Section 5: Conclusions and implications
AVIDICUS: Conclusions and implications
Recommendations for the use of video-mediated interpreting in criminal proceedings