maestro
mastercard
visa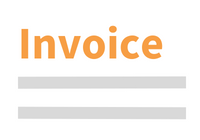 Questions about this product?
Contact our customer service
Virtual currencies: a legal framework
Book | 1st edition 2018 | Belgium | Niels Vandezande Also available on Strada lex
Description
In the last few years, the cryptocurrency bitcoin has repeatedly made worldwide headlines with its fluctuations in value and the uncertainty regarding the legal framework under which it operates. While bitcoin has swiftly become the foremost example of a virtual currency, it is by no means the only one. In-game currencies and currencies used as part of a loyalty scheme are examples as of other forms of virtual currencies. Moreover, new forms of virtual currency used mainly for investment purposes – derived from cryptocurrencies such as bitcoin – are rapidly gaining hold.
 
This book focuses on the legal aspects of virtual currencies from the perspective of financial and economic law. It establishes a typology of virtual currencies and assesses whether they can be considered as money. The author analyzes whether the EU legal frameworks on electronic money, payment services, anti-money laundering, and markets in financial instruments can be applied to virtual currencies. A functional comparison is made to the US, where more regulatory initiative has been identified. The book concludes by answering the question of whether – and how – virtual currencies should be regulated within the EU.





Digital version available on :
You have a subscription? Activate the digital version for free with the code in the book.
Technical info
More Information

| | |
| --- | --- |
| Type of product | Book |
| Format | Hardback |
| EAN / ISSN | 9781780686752 / 9781780686967 |
| Series name | KU Leuven Centre for IT & IP Law Series |
| Weight | 990 g |
| Status | Available |
| Number of pages | xix + 500 p. |
| Access to exercice | No |
| Publisher | Intersentia |
| Language | English |
| Publication Date | Jun 4, 2018 |
| Available on Jurisquare | Yes |
| Available on Strada Belgique | Yes |
| Available on Strada Europe | No |
| Available on Strada Luxembourg | No |
Chapters
Downloads
Introduction
Part I. Conceptual Analysis
Chapter I. Typology and Terminology of Virtual Currencies
Chapter II. Elements of Trust
Chapter III. Perspectives of Money
Part II. Legal Analysis
Chapter IV. E-Money and Payment Serives in the EU
Chapter V. Anti-Money Laundering in the EU
Chapter VI. Financial Instruments in the EU
Chapter VII. Virtual Currencies and Service Providers in the US
Part III. Conclusion
Chapter VIII. Integration, Assessment, Conclusions, and Recommendations