maestro
mastercard
visa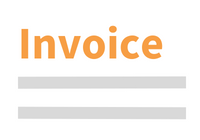 Questions about this product?
Contact our customer service
Yearbook on International Arbitration
Volume III
Book | 1st edition 2013 | United Kingdom | Marianne Roth, Michael Geistlinger Description
Arbitration is one of the most successful dispute resolution devices in the international arena, be it in the context of commercial disputes, investor-state conflicts, or sports controversies. This actual importance is attended by fast developing legal rules and practices concerning the various kinds and stages of arbitral proceedings.

Volume III comprises 25 up-to-date contributions by 34 renowned scholars and practitioners from 13 countries all over the world. It contains inter alia an analysis of the relationship between the increase in trade and the creation of dispute resolution institutions in MERCOSUL/R, an examination of mass procedures in investment arbitration, and a call for reasoned decisions regarding arbitrator challenges.

Moreover, volume III delivers valuable information on topical issues such as the applicable law and the interrelation of European Union law, the delimitations of confidentiality, the handling of set off and counterclaims, trends regarding interim relief and the enforcement of arbitral awards in selected jurisdictions. Recent cases and developments in investment arbitration, sports arbitration, and alternative dispute resolution complete the truly international survey.

Technical info
More Information

| | |
| --- | --- |
| Type of product | Book |
| Format | Paperback |
| EAN / ISSN | 9781780681580 |
| Weight | 625 g |
| Status | Available |
| Number of pages | 430 p. |
| Access to exercice | No |
| Publisher | Intersentia |
| Language | English |
| Publication Date | May 28, 2013 |
| Available on Jurisquare | No |
| Available on Strada Belgique | No |
| Available on Strada Europe | No |
| Available on Strada Luxembourg | No |